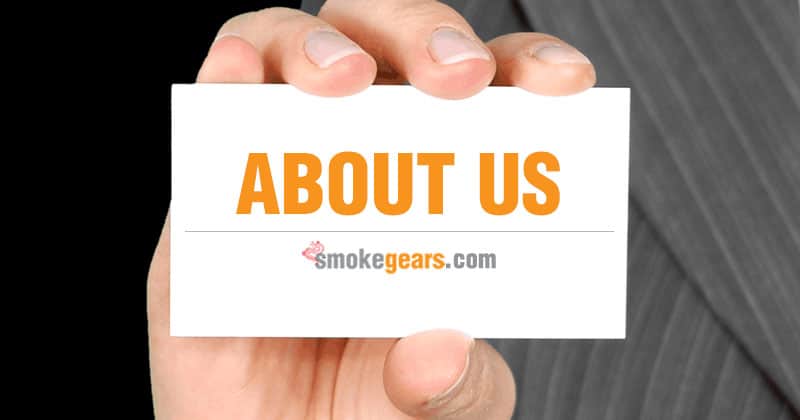 About Us
This is Theresa. I'm a big lover of smoky, grilled dishes.
From grilled beef, salmons to grilled turkeys I love them all. My passion for grilled delicacy, gradually built during the time I was living with my parents. My family members especially my mother was a great fan of grilled dishes to and from the love of food I started preparing smoked food with my mom. This bonding helped me to know more and more about smoked, grilled delicacies recipes and BBQ tips.
Usually we used best charcoal smokers which were heavy and created a lot of smoke, which was perfect for cooking smoke fish and meat. But after finishing my college I moved in to New York and rented a small apartment. Though I left my parents' house and parties, but I could not leave my love for grilled Smokey dishes and I decided to purchase an electric smoker to use in my apartment. But then I realize how hard it is to find the perfect smoker for my small apartment.
It's very cool to get overwhelmed among thousands of smokers from various brands, styles and as electronic smokers are easy to production there were lot of little quality smokers which I have found to be a excess of time. After going through a lot of brands, styles and smokers with various qualities I found the perfect smoker which demonstrated to be the perfect match for my small room and my little kitchen.
But I recognized that any single who does not have a previous experience of working with a smoker would be extremely confused to find the best smoker for their apartment or which suits his/her needs.
Smokegears.com is totally filled with all sorts of reviews, informative and needed details including pros and cons of smokers, grills, bbq gift ideas and also smoker accessories from various brands. SMOKEGEARS.COM has some of the best perfect smoker reviews in the category.
All the reviews, informative articles and details about electric smoker, offset smoker, wood smokers, pellet smokers and also smoker accessories are written based on current customer reviews in addition to my own experience of using some of the best smokers in the industry.
Another reason, I started this informative site smokegears.com is that there are shortage of websites which have perfect reviews of electronic smoker, offset smoker, wood smokers, pellet smokers and also smoker accessories in the industry.
Most of the smoker websites that I have seen on the internet are cookware enthusiastic sites and smoker brand's official site which did not have the required information which can help a smoker buyer to take the correct decision.
So the focal target of building smokegears.com site is to help the smoked, grilled delicacy lovers to take the correct decision by gathering the must know details about good and bad qualities of a smoker.
If you have any inquiry or just want to share your knowledge regarding electronic smoker, offset smoker, wood smokers, pellet smokers and also smoker accessories do contact with me through the contact us page.
Let the grill/smoke of your enjoyable delicious meals range the happiness of cooking.