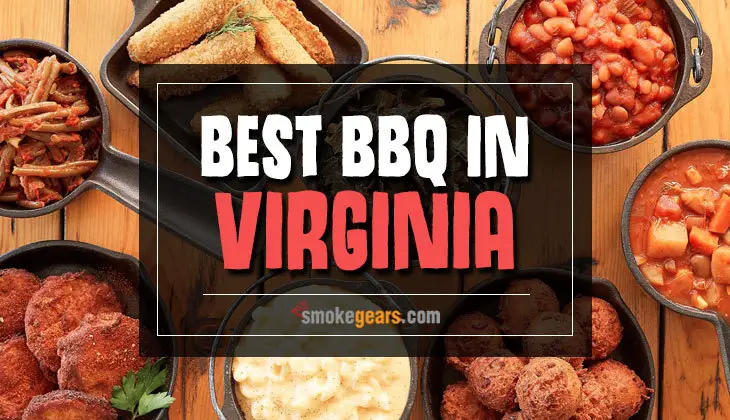 List of the 15 Best BBQ in Virginia
When you have a late brunch or dinner with friends, the last thing you want to do is drive across town to get to the restaurant. Sometimes it's just easier to grab a bite to eat at home, which is why I've compiled this list of Virginia's best BBQ restaurants.
This list of 15 best BBQ restaurants in Virginia was prepared as an answer to many people who ask us: What are the best BBQ joints in your state of Virginia? This list of the 15 best BBQ in Virginia is my attempt to answer that question. I hope you enjoy it.
List of the 15 Best BBQ Restaurants in Virginia
1. ZZQ Texas Craft Barbeque in Richmond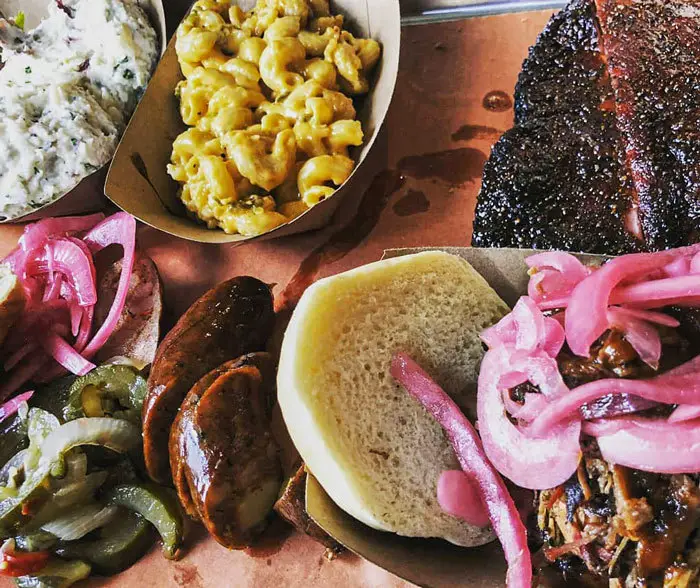 Address: 3201 W Moore St, Richmond, VA 23230
Website: zzqrva.com
ZZQ is a local BBQ joint that opened by Chris and Ales in 2013 and is known for its slow-smoked barbecue, which is made from elbow pit, brisket, and other cuts of pork and beef. The restaurant also serves Texas-style breakfast and lunch dishes, including smoked brisket tacos, smoked chicken biscuits, and smoked meat chops. ZZQ is located in Central Virginia, in Richmond.
ZZQ Texas Craft Barbeque is a Texas-style wood fire BBQ restaurant. The term "Texas" refers to the style of barbeque that is served. Woodfire BBQ is a process in which meats are cooked on a pit of wood and the juices are used to baste the meat. The juices caramelize on the meat and then are absorbed by the meat to make the meat tender.
2. Moe's Original Bar-B-Que in Charlottesville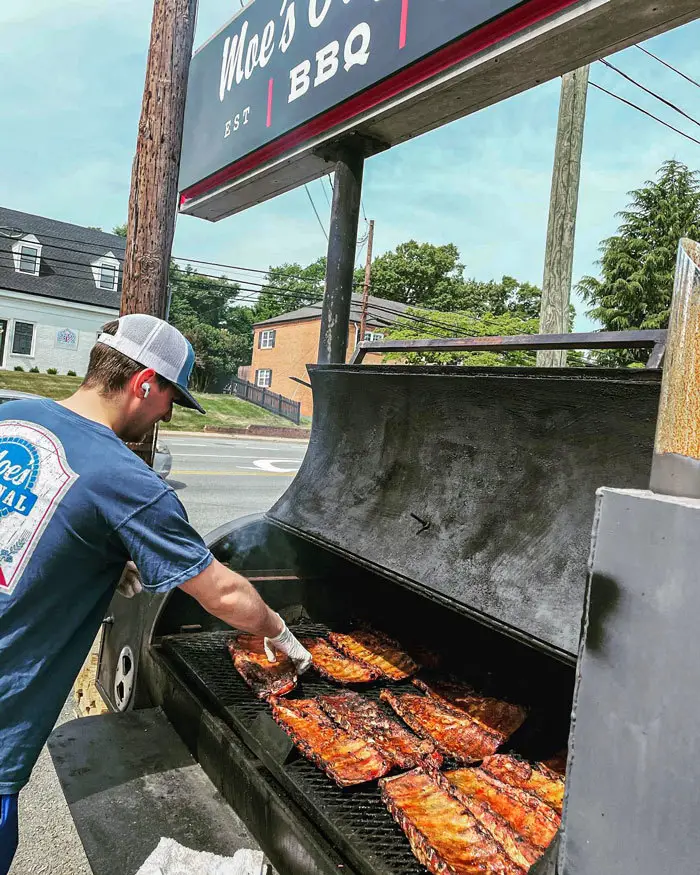 Moe's Original Bar-B-Que in Charlottesville, VA founded by Ben Gilbert, Mike Fernandez, and Jeff Kennedy. The restaurant has been open from 11am to 8pm on Monday to Saturday, 12pm-8pm on Sunday, seven days a week, for the past few years.
The place is known for its ribs and wings, southern fried shrimp and is also well-known for its daily specials, which change often. One of Moe's most famous specials is the "Southern Fried Catfish". This is a Golden brown fried catfish on a toasted bun, including creamy tartar sauce, cool crisp slaw, and pickles.
The restaurant offers a full range of traditional barbecue fare, including ribs, chicken, turkey, and sandwiches. Moe's also offers a variety of carefully crafted sides, including fries, cool crisp slaw, baked beans, and baked potato.
Address: 2119 Ivy Rd, Charlottesville, VA 22903
Website: moesoriginalbbq.com
3. BBQ Exchange in Gordonsville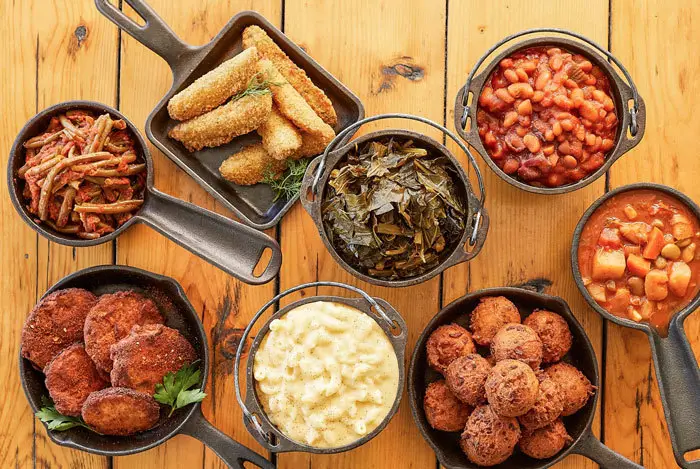 BBQ Exchange is a family-owned and operated restaurant that opened by Craig Hartman with his wife Donna in Gordonsville, VA on February 16, 2010. The restaurant is located in a historic place and offers a unique take on traditional American cuisine.
The menu consists of creative takes on barbeque favorites including hickory-smoked pulled loin, ribs, smoked chicken, brisket with BBQ bark, and sausage. The restaurant is open Monday through Saturday and offers catering and delivery for all of your special occasions.
They have tables and chairs, counter service, and they have a dining room for private parties. They sell BBQ and sell it all day. They also accept online orders and take credit cards.
Address: 102 Martinsburg Ave, Gordonsville, VA 22942
Website: bbqex.com
4. Smoked Kitchen & Tap in Crozet
The Smoked Kitchen and Tap restaurant in Crozet, Virginia, is a modern American restaurant serving up dishes that are prepared using the best ingredients from local farms. Not only is it a restaurant, but they also offer catering services to delight the whole family, and a summertime patio that is a great spot for a family picnic.
The menu has a few "signature" items, but there are also a few more simple offerings that are great for those who don't want the fuss and stress of a sit-down menu.
We write about the Smoked Kitchen and Tap in Crozet, Virginia because we feel the meals they offer are incredibly good, and that their ambiance is so enjoyable and relaxing.
Address: Piedmont Place 2025 Library Ave, Crozet, VA 22932
Website: smokedkt.com
5. Q Barbeque in Glen Allen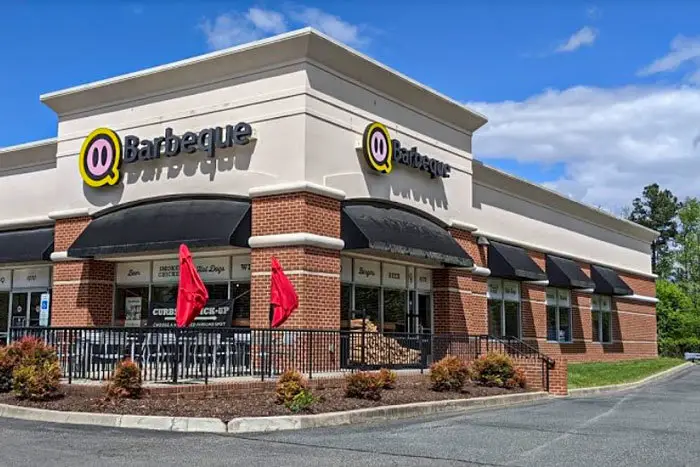 Q Barbecue is a barbecue place opened in the small town of Glen Allen, Virginia. Q means quality, that's what they work to provide with every product they make. As a small business, Q takes pride in making sure that they provide good quality items at reasonable prices, and take environmentally friendly steps to ensure that they are doing their part to protect the planet.
Q Barbecue is a premium BBQ restaurant & catering company that has been serving Richmond, VA since a few years ago. Q Barbecue specializes in southern BBQ and is one of the best BBQ catering companies in the area.
Address: 1070 Virginia Center Pkwy, Glen Allen, VA 23060
Website: qbarbeque.com
Read Maryland's Top BBQ here.
6. Due South Pit Cooked BBQ in Christiansburg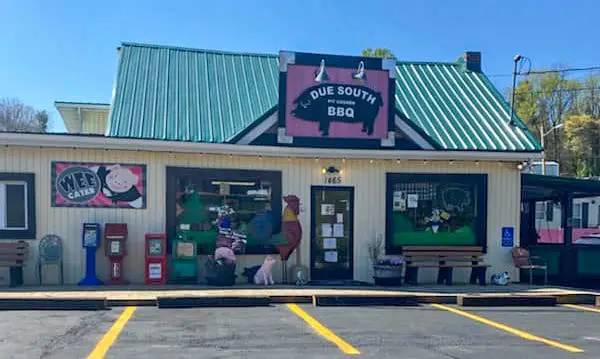 The Pit Master at Due South Pit Cooked BBQ in Christiansburg, Virginia has been preparing some of the best pulled meat and brisket in the Southside. At this BBQ you can find out what the BBQ Master does to make his brisket so tender and tasty, as well as what he does to create such a great atmosphere in this BBQ joint.
While Due South BBQ is a classic in the Virginia BBQ scene, opened by Jared and Marie March in 2007. It is also a throwback to a time when BBQ was a portion of local food. The process of preparing barbecue pits, cooking on them, and then smoking the meat is a time-honored tradition. In due south barbecue, the process is shortened so that the meat can be served at the same time it's ready for eating.
Address: 1465 Roanoke St, Christiansburg, VA 24073, United States
Website: duesouthbbq.com
7. Sooner BBQ in Stuarts Draft
The Sooner BBQ and Bar-B-Que Joint is a well-known barbecue joint that is known for its delicious Ribs, Chicken, pulled meat, and the great service that is always attentive. This BBQ joint has become a staple in the Stuarts Draft, Virginia area since it first opened in 2015. Ex-staff of the Ohio Air National Guard, Brad purchased the restaurant on February 20th, 2015 from the previous owner.
The Stuarts Draft, VA area has been long known as a hot spot for local BBQ in the town of Stuarts Draft, VA, which is located just in the heart of the Shenandoah Valley, near Staunton and Waynesboro. What isn't very known is that the Sooner BBQ, in downtown Stuarts Draft is a joint that is absolutely smokin' hot. Sooner BBQ specializes in Texas-style brisket and Memphis-style pulled meat.
Address: 2627 Stuarts Draft Hwy, Stuarts Draft, VA 24477, United States
Website: soonerbbq.com
8. Checkered Pig BBQ & Ribs in Martinsville and Danville
It's not easy putting a barbecue restaurant into the top 10 of the best BBQ joints in Virginia, we have to be top-notch to get to the top! The Checkered Pig BBQ & Ribs has been a long-time favorite of barbecue enthusiasts for many years, and it is difficult to find an occasion when the place isn't packed with hungry patrons. The Checkered Pig is known for its top-notch meats and sides, and it is always a good time when you visit the place for lunch or dinner.
The Checkered Pig BBQ is a family-owned business that was built on the barbecue culture that has proudly existed in the South for generations. The owners have won more than 250 awards nationwide!
The Checkered Pig BBQ & Ribs in Martinsville and Danville, Virginia has operated a humble BBQ joint since 1997. The name was Pigs R Us, started by Tommy and Lisa. After a huge success, they changed the name to The Checkered Pig.
Addresses:
Martinsville – 1014 Liberty Street, Martinsville, VA 24112
Danville – 155 Crown Drive, Danville, VA 24540
Website: checkeredpig.com
9. King's BBQ Restaurant in Petersburg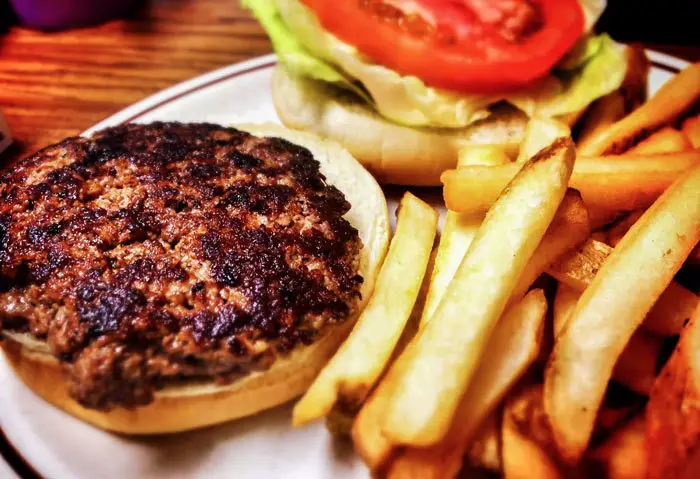 The King's BBQ Restaurant is nestled in a historic downtown Petersburg, VA location. It is also known as King's Famous Barbecue. This is one of the oldest family-owned BBQ restaurants, founded by brothers John W. King and Clinton King and established on December 20, 1946. King's BBQ serves southside Virginia Style Barbecue.
A barbecue joint out in the state of Virginia, this place serves up some of the best briskets I have ever eaten. The sauce is sweet and mild but has a very tangy bite to it. The brisket itself is lean, tender, and has great flavor. My favorite thing about the entire place is the friendly environment. Not only is the restaurant itself clean, but the workers are also very kind and easy to talk to. They are very friendly and professional, and it makes for a very welcoming dining experience.
Address: 2910 South Crater Rd, Petersburg, VA 23805, United States
Website: kingsfamousbarbecue.com
Read Oklahoma's Top BBQ here.
10. Saucy's Walk-up Bar-B-Q in Petersburg and Hopewell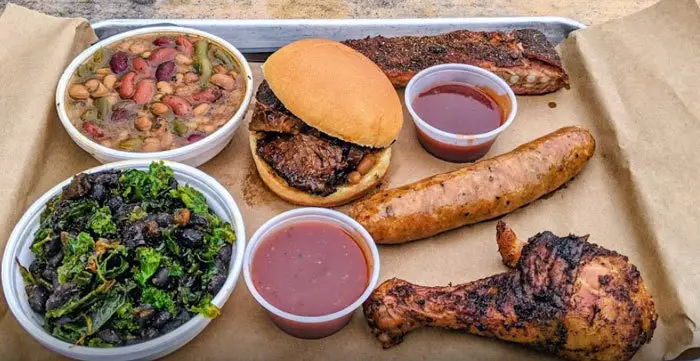 Saucy's Walk-up Bar-B-Q is located in Petersburg, Virginia situated in the heart of the historic downtown district. There are over a dozen different barbecue restaurants in the downtown area, from a traditional 'Hell's Half Acre' to upscale 'Half Acre' and several restaurants in between.
Saucy's BBQ is one of the top 10 BBQ restaurants in Virginia. The owner Tom opened it in Petersburg, VA in September 2010. He also opened a second branch in Hopewell, Virginia. Both are open 11AM to 8PM.
Addresses:
Petersburg – 257 E Bank St suite c, Petersburg, VA 23803, United States
Hopewell – 207 E. City Point Road, Hopewell, Virginia 23860
Website: saucysbbq.com
11. Hog's Head Café in Henrico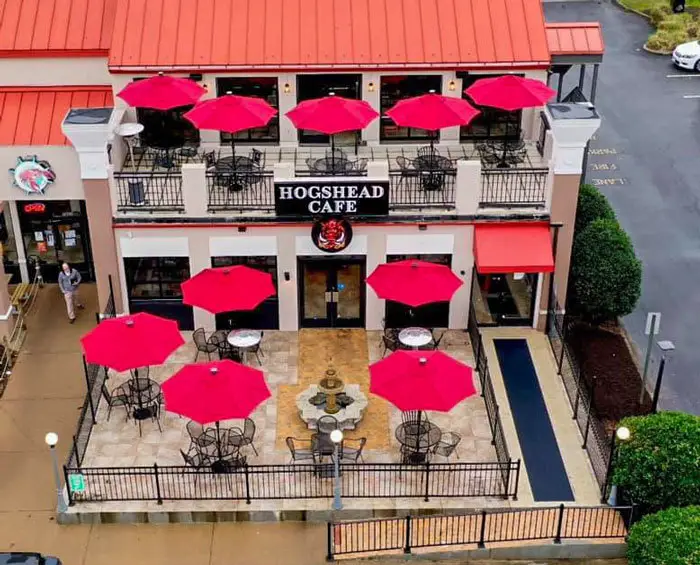 The Hog's Head Cafe is a popular place for locals and college students to relax and enjoy an American-style breakfast or lunch.
It's a fun spot. The Hog's Head BBQ restaurant is a Richmond, VA institution now more years strong. In fact, it was originally started as a little hot plate in a Henrico County, VA trailer park with a few tables and chairs. Now it has expanded to include a lunch counter and an outdoor seating area. It is one of the best BBQ joints in central Virginia.
Address: 8902 W Broad St, Richmond, VA 23294, United States
Website: thehogsheadcafe.com
12. Shawn's Smokehouse BBQ in Culpeper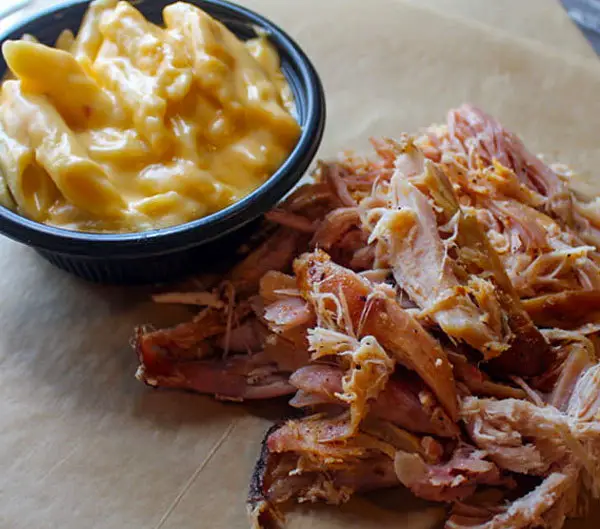 Shawn's Smokehouse BBQ is one of the best BBQ restaurants in Culpeper, Virginia that offers the best in smoked food. They serve barbecued meat, BBQ chicken, barbecued ribs, and more.
The founder, Shawn started his first Smokehouse in 2013 in Culpeper. In 2015, he opened the second branch in Warrenton, and in 2019, he opened the third one in Fredericksburg.
His wife Magdalena takes care of everything in the kitchen. This BBQ is their family affair. All of their five children also contribute to this Shawn's Smokehouse BBQ.
Address: 602 Sperryville Pike, Culpeper, VA 22701, United States
Website: shawnsbbq.com
13. Paulie's Pig Out in Afton
We've been to Paulie's Pig-Out BBQ in Afton, Virginia. It is a popular place to grab some chili, barbecue, beef, and even a few drinks. The atmosphere is very laid back, and the staff is very friendly and helpful. I recommend the smoked chicken, the smoking ribs, the chili, and the Boston butts, but I'll leave it up to you to decide which one you like best.
For those not in the know, Paulie's Pig-Out is one of the oldest BBQ joints in Afton, Virginia. This BBQ joint does not sell BBQ, they serve it. And they have the best BBQ around. As of 2021, They have been running this joint for over 11 years, and when you go to Paulie's you are guaranteed a good time.
Address: 7376 Rockfish Valley Hwy, Afton, VA 22920
Facebook: https://www.facebook.com/pages/Paulies-Pig-Out/159899790704364
14. Jake's Place in Ashland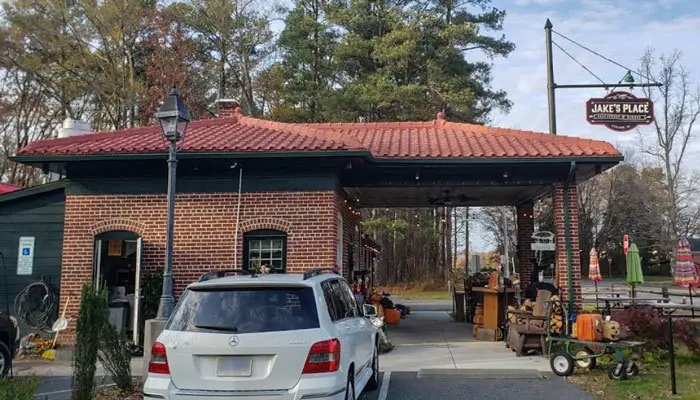 It's no secret when you're from Southside Virginia that you're going to have to drive a little farther to get a good meal. Jake's Place is a nice alternative to the usual BBQ joints you find in this area. The food is fresh and tasty, (very good) will satisfy your appetite, and the prices are reasonable (good). The atmosphere is relaxed and welcoming, with a friendly staff. Jake's Place is a very welcome change of pace from the usual BBQ restaurant.
Address: 511 Thompson St, Ashland, VA 23005, United States
Website: jakesplaceashland.com
15. Blue Ridge Pig in Nellysford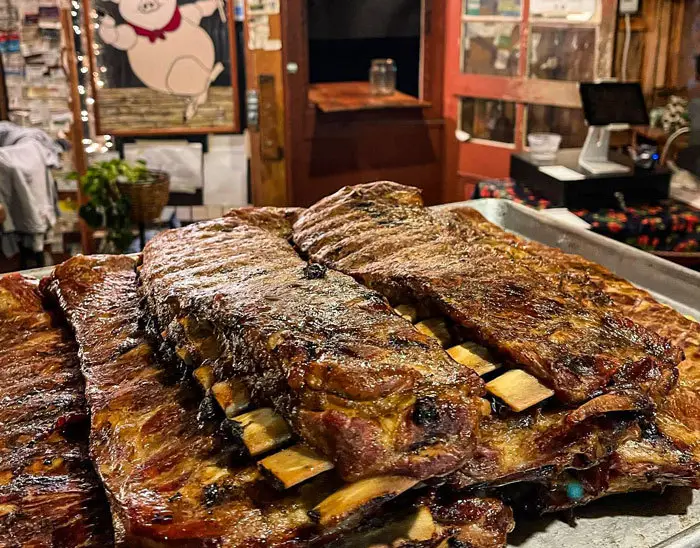 The Blue Ridge Pig BBQ in Nellysford, Virginia is a classic barbecue joint. They specialize in Southeastern barbecue fare and have a variety of choices for every taste, however, the Blue Ridge Pig is known for their Turkey Croissant and special Dill Sauce. The place is popular, and regularly gets crowded on weekends.
Address: 2198 Rockfish Valley Hwy, Nellysford, VA 22958
Facebook Page