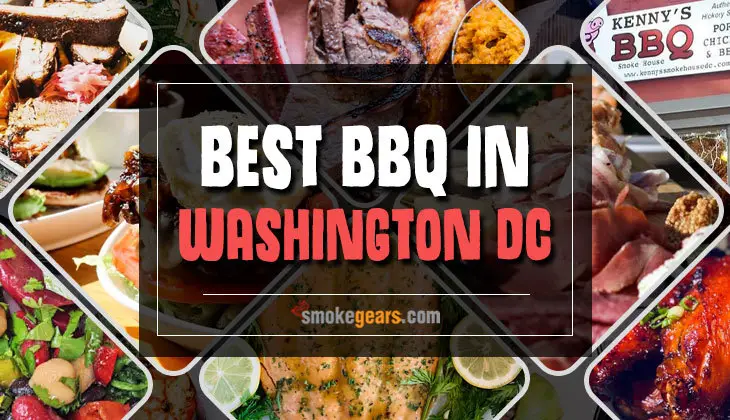 Top 20 Best Barbecue Restaurants in Washington DC Area
Where should you go for best barbecue in Washington DC? There are plenty of choices, but finding the best is not as easy as you might think. Here are 20 good options for barbecue lovers in the area, based on the opinions of the people who work there.
Barbecue is a huge industry in the United States, and there is no shortage of restaurants that serve it. In fact, there are so many that it's hard to keep track of all of them, let alone rank them. We've tried to do our best, but we're sure that we haven't been able to give you every great option in the Washington DC area.
20 Best Places for BBQ in Washington DC Area
1. DCity Smokehouse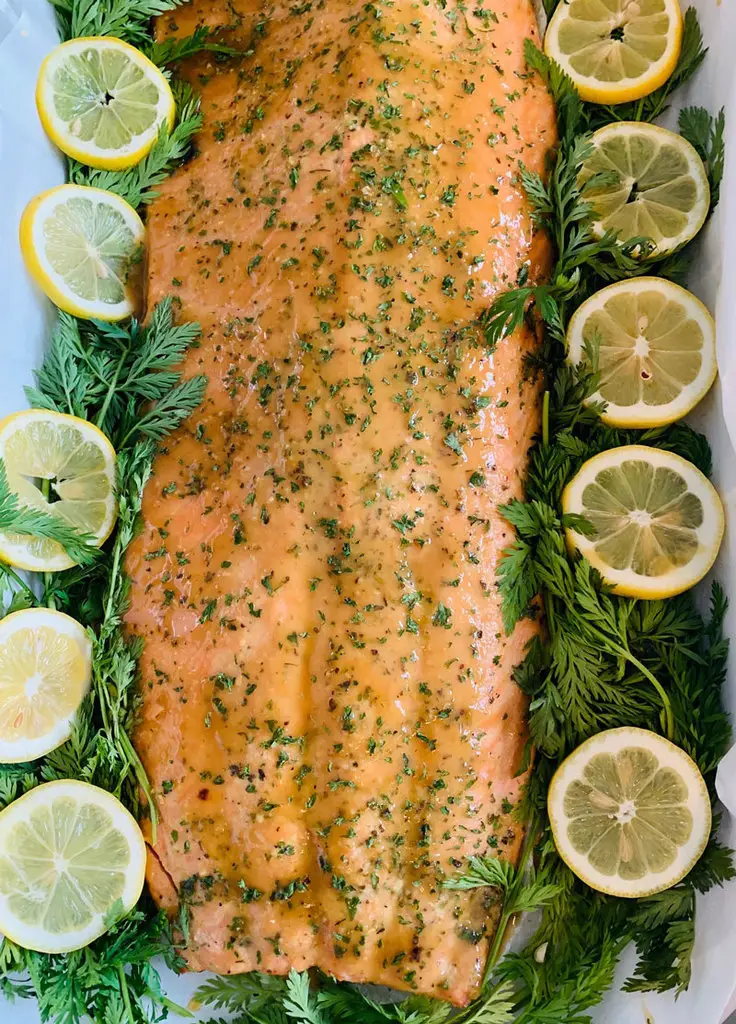 Address: 203 Florida Ave NW, Washington, DC 20001
Website: dcitysmokehouse.com
Owned by a black businessman, DCity Smokehouse was started in 2013 on Florida and North Capitol St. DCity is very popular for their signature Mac & Jack Cheese. Every day they fire up the classics smoked meats. DC locals and tourist love their smokehouse BBQ, pit-smoked wings too.
Now it's the famous name of the catering and events company to provide clients affordable meals. And DCity Smokehouse is a best bbq in dc.
Their expert event planner will take care of everything about your event. If you have an event, just tell them your plans, they will supply chairs, tables. Alongside DCity offer a professional staff of chefs and servers too. DCity Smokehouse provides full-service catering and large party packages.
"This is a nice place to go to have a quick BBQ meal. The staff are wonderful and attentive. The food is tasty and seasons properly for an awesome experience. I live in Virginia and the distance is much. However, I'm going to make time to come to visit again. It is definitely worth the trip."

William Lopez
2. Hill Country Barbecue Market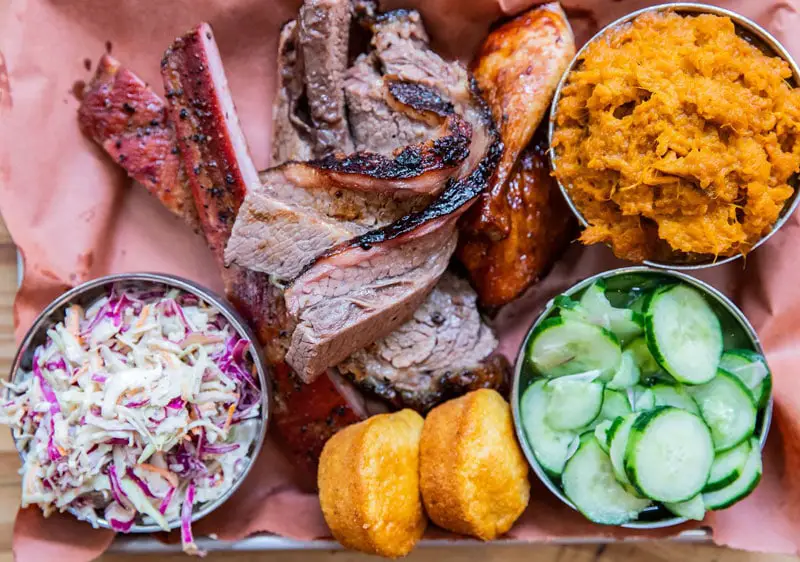 Address: 410 7th St NW, Washington, DC 20004
Website: hillcountry.com
Marc Glosserman and his wife & partner, Kristen together founded the Hill Country Barbecue Market in 2007 on 26th Street in Manhattan. In 2011, a new branch of Hill Country Barbecue Market opened in Washington DC.
They attract customers with their mouthwatering BBQ menu including smoked meats with traditional Texan Post Oak, brews, cocktails, and live music. These help Hill Country Barbecue Market to be featured in The New York Times, Wall Street Journals, and New York Magazine as the best barbecue restaurant in Washington DC.
"We have enjoyed the dine-in experience at Hill Country many times, but we had it delivered at it was better than I remembered. It arrived hot, packed nicely, and as moist as If we were dining there. Ribs and chicken seasoned and smoked just right."

Mark Thorne
3. Fat Pete's BBQ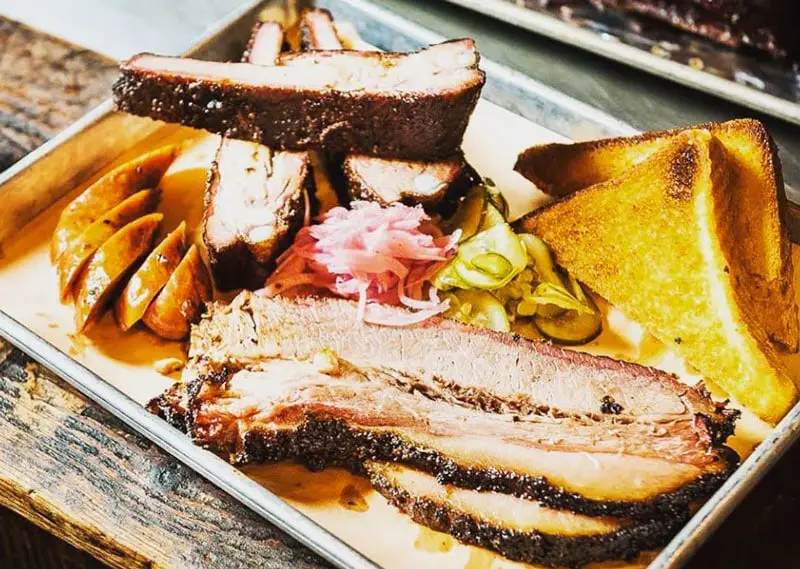 Address: 3407 Connecticut Ave NW, Washington, DC 20008
Website: fatpetesbbq.com
Fat Pete's BBQ started their business with the slogan "Born into a love of Barbecue!". Fat Pete's Barbecue is possessing by Chef Howard Greenberg and Pitmaster Brendan Woody.
Their art of smoking meats, vegetables are hand-picked and their thinking is creative. Fat Pete's BBQ treats its business as an art.
They provide customers the best smoked food with the best experience. Fat Pete's BBQ is the artisan of barbecue. Fat Pete's BBQ Company is open 7 days a week beginning at 11:30 am. They are also available for parties, carry-out orders, and private events.
Fat Pete's BBQ serves the best BBQ meats, fish, and poultry along with hand-crafted side dishes. Fat Pete's BBQ restaurant is the best bbq in dc area.
"Great atmosphere and even better food!"

Brooke Castle
4. Rocklands Barbeque and Grilling Company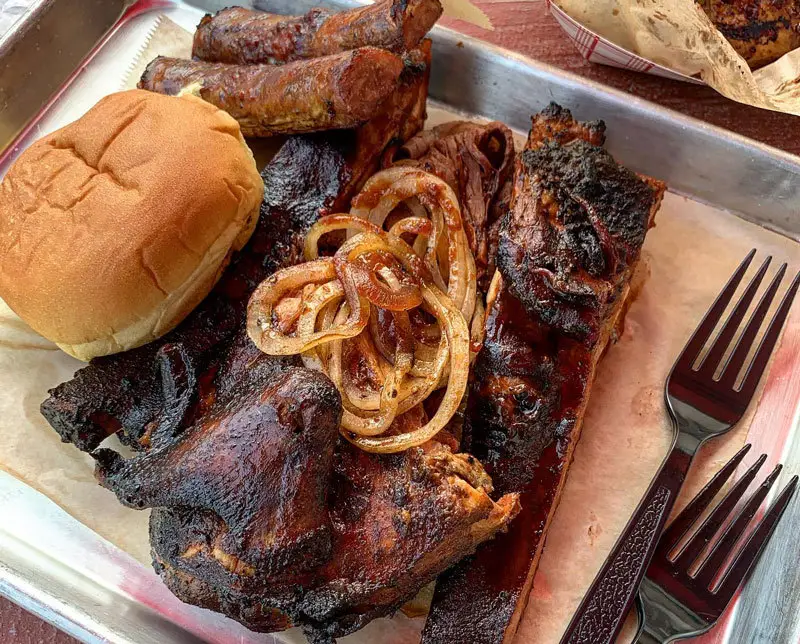 Address: 2418 Wisconsin Ave NW, Washington, DC 20007
Website: rocklands.com
Rocklands Barbeque and Grilling Company has been started its journey in 1990. And serving wood-smoked BBQ to the Washington area. This barbecue grilling company is a best BBQ in Washington state.
Rocklands Barbeque tries to make barbecue easy to get to your favorite BBQ ribs, beef, and chicken. They also serve a lot of Vegetarian dishes.
Rocklands Grilling catering company handles any type of small and big parties, from birthday to wedding parties.
Their BBQ restaurants are open seven days a week for lunch and dinner.
5. Smoke & Barrel BBQ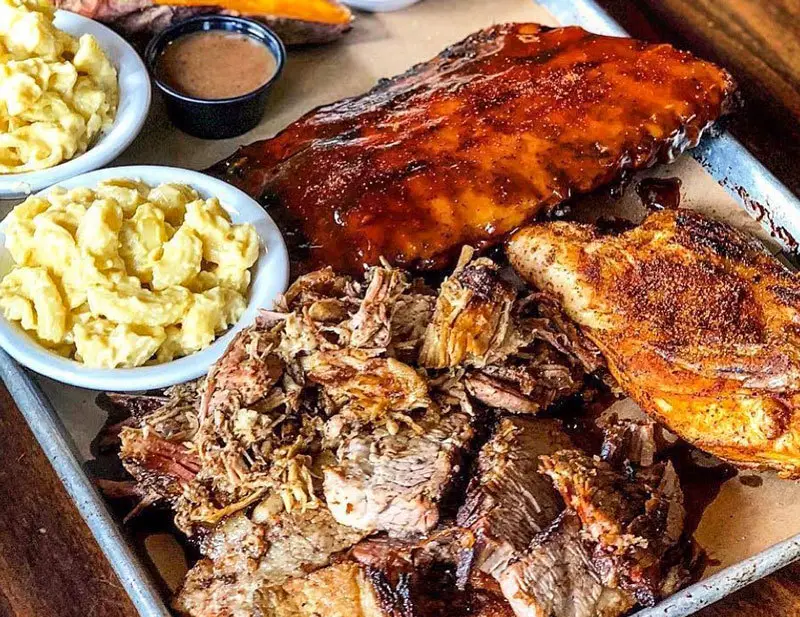 Address: 2471 18th St NW, Washington, DC 20009
Website: smokeandbarreldc.com
John Andrade is the principal owner of Smoke & Barrel barbecue restaurant. And Logan McGear is an executive Chef of Smoke and Barrel offers a global look, creative take on the barbeque.
Smoke & Barrel BBQ restaurant focuses on tasty smoked beef and brisket, but they also offer vegetarian items as well. They smoke their barbecue items for many hours. This place is now one of the best BBQ restaurants in dc.
"Ordered a BBQ sampler from Smoke & Barrel, delivered to my hotel room. I have a pretty good appetite and was pleasantly surprised the food and portions. I don't write many recommendations, my order was in my room less than 40minutes, hot and delicious!"

Tom Ashley Jr.
6. Lavagna BBQ
Address: 539 8th St SE, Washington, DC 20003
Website: lavagnadc.com
Lavagna is a place where you will always get delicious barbecue, food. The owner Stephen Cheung and Executive Chef Darren Maas have developed their concept to keep food simple, fresh, and Italian, they prepared it all from scratch.
The Lavagna restaurant includes all the ingredients from local farms. Most of their locally sourced items are from Shenandoah Farmers' Cooperative in Virginia, Piedmont Ridge Farm in Maryland, and Papa Weaver's Farm in Virginia.
"From out of town and the dinners were delicious. Great food and fine dining. Would highly recommend to others."

Donna Flood
7. Garden District BBQ Restaurant
Address: 1801 14th St NW, Washington, DC 20009
Website: gardendistrictdc.com
Garden District is the best place for barbecue and picnic dining. They serve grilled and smoked meat, sandwiches, and battered and fried sides. They also serve American and German craft drinks.
"Excellent!! Thats all I can say… just excellent all around. Great food, cold beer, and wonderful service. I loved the casual atmosphere and realaxed friendly vibe!"

Christina Farley
8. Cinder BBQ
Address: 800 Upshur St NW, Washington, DC 20011
Website: cinderbbq.com
Located in the heart of Washington DC, Cinder BBQ is a family-owned and operated business that specializes in outdoor cooking. Their Pit Master Bill Coleman is an expert in barbeque.
While the restaurant is serving weekly specials for lunch on Wednesday to Sunday. Its home delivery service is available every day of the year.
If you've never tried Cinder BBQ before, it is best to start with one of the restaurant's signature dishes: the Hot Cinder Sandwich. This sandwich consists of a succulent pork butt covered in Cinder BBQ's signature BBQ sauce and topped with a generous helping of mashed potatoes.
The best way to eat the Hot Cinder Sandwich is to add multiple slices of American cheese, then place it between two slices of white bread and microwave it for 10 seconds. Cinder BBQ one of the best neighborhood joints in DC.
"I was impressed with the quality of the food. taste seems to be very important to them and you experience it with every bite"

Mary Barnes
9. Cafe of India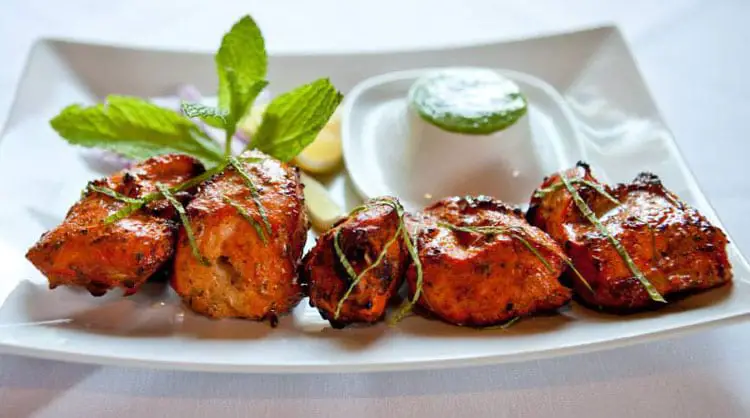 Address: 4909 Wisconsin Ave NW, Washington, DC 20016
Website: cafeofindiadc.com
Cafe of India restaurant features spicy flavor dishes. The restaurant is in the Capital of the country. They offer a wide range of Indian selection, and also offer catering services.
"Great place to dine-in/ take away (these days). Best Indian food in the area with excellent service."

Anthony Dahanayake
10. Uncle Kenny's Smokehouse BBQ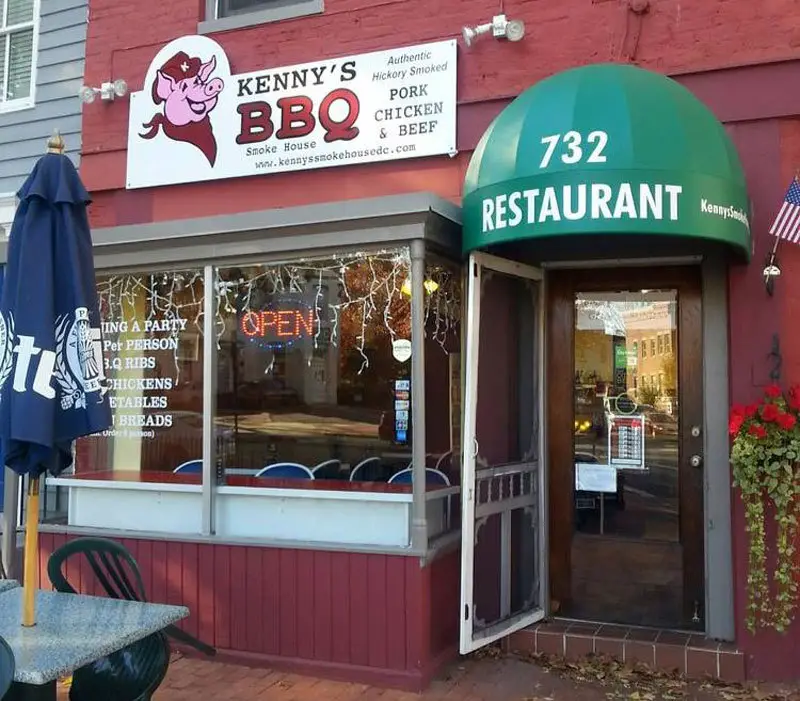 Address: 732 Maryland Ave NE, Washington, DC 20002
Website: unclekennyssmokehouse.com
When you're in the mood for truly authentic barbecue, don't settle for anything less than the best. That's why so many people in Washington, DC have come to rely on Uncle Kenny's Smokehouse BBQ Restaurant, which sources only the finest, most flavorful meats and freshest produce for all of its menu items.
You can't beat award-winning barbecue, and Uncle Kenny's Smokehouse BBQ Restaurant serves some of the best barbecue in Washington DC. The restaurant's name, by the way, is a reference to the restaurant owner, Kenny Hayes, a well-known barbecue chef who got his start grilling for friends and family.
Uncle Kenny's Smokehouse BBQ established in 1997. But now he spends his days cooking up deliciously mouth-watering BBQ in a joint that has seen a lot of famous visitors.
For example, take the restaurant's most popular item: the "Big Kenny." It's a massive sandwich made with barbecued pulled pork, barbecued beef brisket, barbecued chicken, barbecued ham, and barbecued turkey.
11. MGM Roast Beef & Catering Washington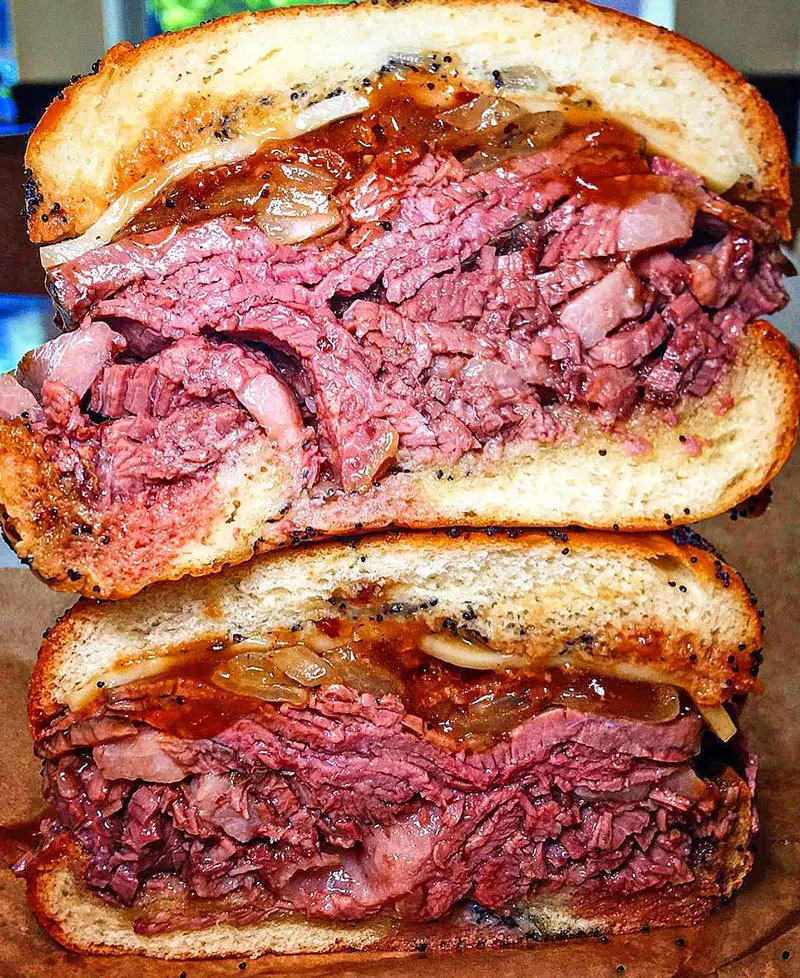 Address: 905 Brentwood Rd NE, Washington, DC 20018
Website: mgmroastbeef.com
You are a sandwich lover, right? Don't know the right place for the best sandwiches in Washington DC? MGM Roast Beef & Catering could be your place for their delicious and flavorful sandwiches in DC. They are most popular for their delicious, mouth-watering signature sandwiches.
If you don't know the best BBQ place for the best sandwiches in Washington DC, MGM Roast Beef can be your right place for delicious sandwiches in DC.
MGM Roast Beef & Catering Washington has been serving up the best roast beef sandwiches since 2008. If you're looking for a classic roast beef sandwich, you've come to the right place. Or you can try one of our award-winning burgers, made from a blend of ground beef, chuck beef, and brisket. Or, you can sample one of our delicious homemade soups, like our signature clam chowder or crab bisque.
"I had the best steak and cheese from there today!..I will never eat one from anywhere else."

Ann Groom
12. Tail Up Goat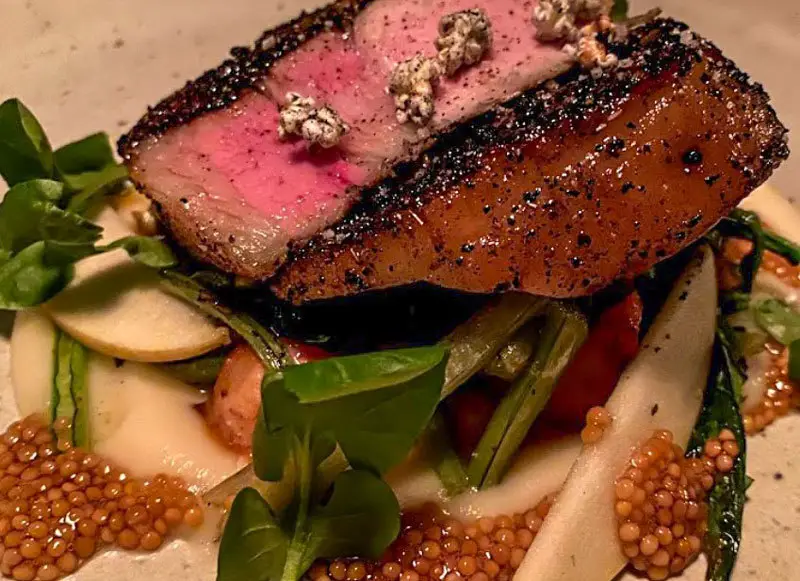 Address: 1827 Adams Mill Rd NW, Washington, DC 20009
Website: tailupgoat.com
The Tail Up Goat BBQ founded by Jill Tyler and Bill Jensen is located in the heart of Adams Mill, TN (It is located in the Adamo Building at the corner of Adams Mill Road and Lanier Place, NW) and has been serving up great BBQ to the people of Washington, DC.
When I first visited Tail Up Goat, I thought it was going to be a chain restaurant, but as I found out, it was in fact a popular local BBQ restaurant, with many locations in the area. Our location has been open for a few months now, and the people that have visited us have been awesome! We get lots of regulars, and we serve great food–especially the ribs and rubs.
13. Bub and Pop's BBQ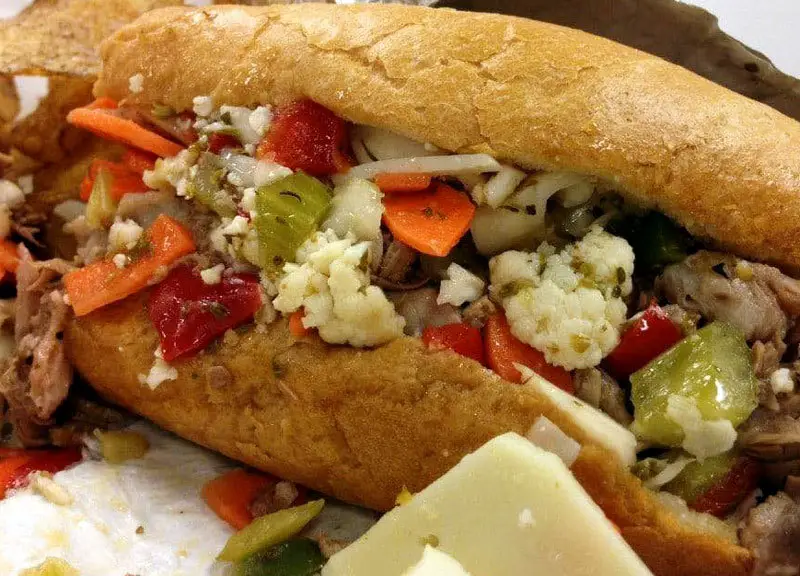 Address: 1815 M St NW, Washington, DC 20036
Website: bubandpops.com
The founders of Bub and Pop's BBQ are Mae and Irving Wagner, they were born in South Philadelphia. After their early-aged marriage, they bought a store in West Philadelphia and they served Italian Hoagie and Braised beef brisket sandwiches. These two items were on their menu. After 70-year their grandson has redecorated for the latest generations to enjoy.
Mae and Irving Wagner (Bub and Pop) loved mouthwatering homemade style food, especially the delicacies of the 9th Street Italian Market. It makes Bub and Pop's BBQ the best barbecue joints in the DC area.
"Consistently amazing food and service! The daily specials are always great, and the Italian Hoagie, Chicken Parm, and Tuna Melt are consistent winners. Love the chips and French onion dip. The service is always friendly and welcoming. My favorite sandwich shop in DC!"

Jacob Kostrzewski
14. Due South BBQ
Address: 301 Water St SE, Washington, DC 20003
Website: duesouthdc.com
First off, let me state that I'm a pretty big fan of barbecue. I'm not necessarily a connoisseur of fine barbecue dining, but I've been pretty lucky to have worked and traveled around the country, and I've had some great barbecue.
I'm also a fan of signature house-smoked barbecue, and they have a very nice smoked barbecue and regional classics like shrimp and grits by chef Rusty Holman. In D.C. right now, there's a BBQ place called Due South that's been in the news lately, with a variety of stories popping up on local news sites. I'm always up for a new place to try, so I took a look at their menu and decided to go there for lunch.
Due South BBQ has the best barbecue in Washington, DC, with mouth-watering ribs, pulled pork, and other tasty dishes.
Their award-winning ribs are slow-cooked over a hickory fire to create a succulent, fall-off-the-bone BBQ treat. We also serve mouthwatering beef brisket and pulled pork, along with a healthy selection of BBQ vegetarian dishes.
Due South BBQ is located at 1100 Water St SE. Their phone number is (202) 479-4616.
15. HalfSmoke BBQ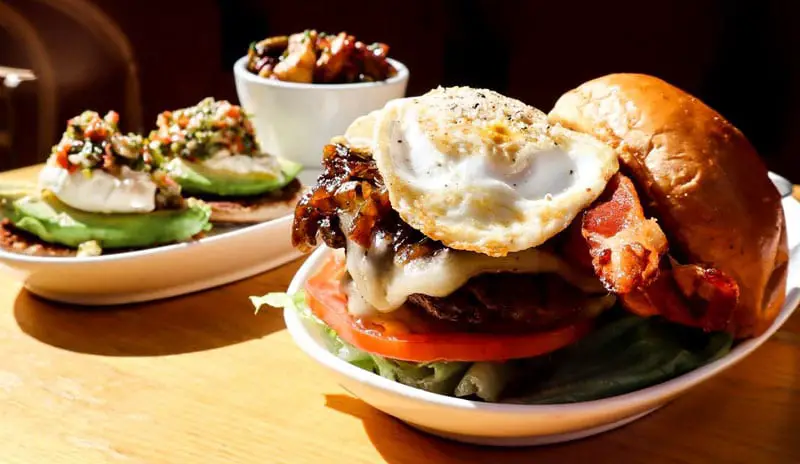 Address: 651 Florida Ave NW, Washington, DC 20001
Website: halfsmoke.com
HalfSmoke BBQ is a restaurant in Washington, DC, that serves hand-crafted, slow-cooked barbecue using wood-fired pits from Florida Ave NW, Washington, DC. The menu consists of several barbecue sandwiches, ribs, and sides.
The food is smoked using the original equipment from the Marra Forni company, and the meat is then sliced and put on a bun with mustard, pickles, onions, and a variety of sauces.
For sausages lover, their signature sausages are cooked on a rustic, wood fired grill by Grillworks.
"Had a great time. The staff was extremely friendly and attentive. Received great service even in a pandemic."

Marcellous L. Young
16. Pitmasters Back Alley BBQ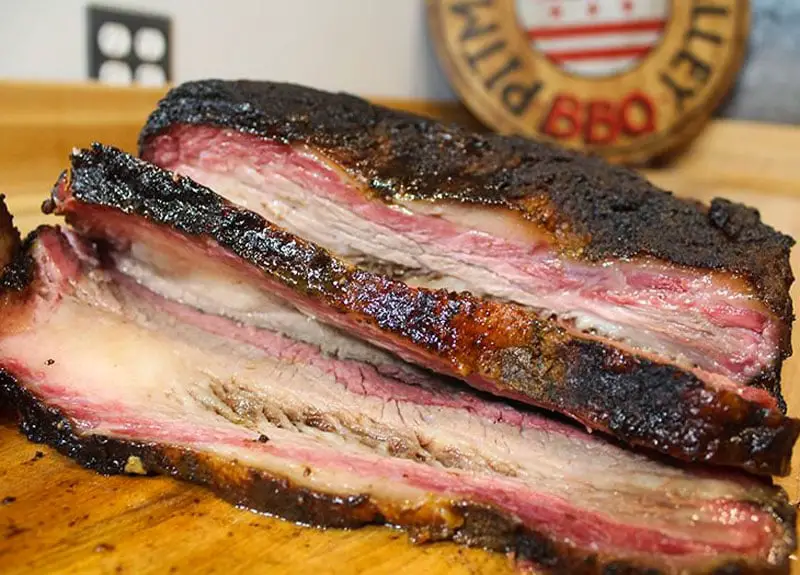 Address: 4818 Yuma St NW, Washington, DC 20016
Website: pitmastersbackalleybbq.com
One of the best places in Washington, DC to get BBQ is in the heart of the city at Pitmasters Back Alley BBQ. With its diverse menu and great service, Pitmasters Back Alley BBQ is the perfect spot for a night out with friends.
The restaurant serves a variety of BBQ entrees including Pulled meat, Beef Brisket, Pulled Chicken, and Fajita Chicken with three different types of BBQ sauces. The restaurant also features a wide variety of sides including a wide variety of fries, onion rings, and fresh cut beef nachos. Given the quality of the food, the restaurant's diverse menu, and the friendly service, Pitmasters Back Alley BBQ is a great place to visit!
Pitmasters Back Alley BBQ, located in the heart of Washington, DC, is a place where you can enjoy delicious smoked meats like brisket, South Carolina Sauce to Texas Lone Star Prime Beef Ribs, and chicken, as well as a number of seafood options, all inside of a raucous Southern-style BBQ restaurant.
17. Backyard Smoke Spot BBQ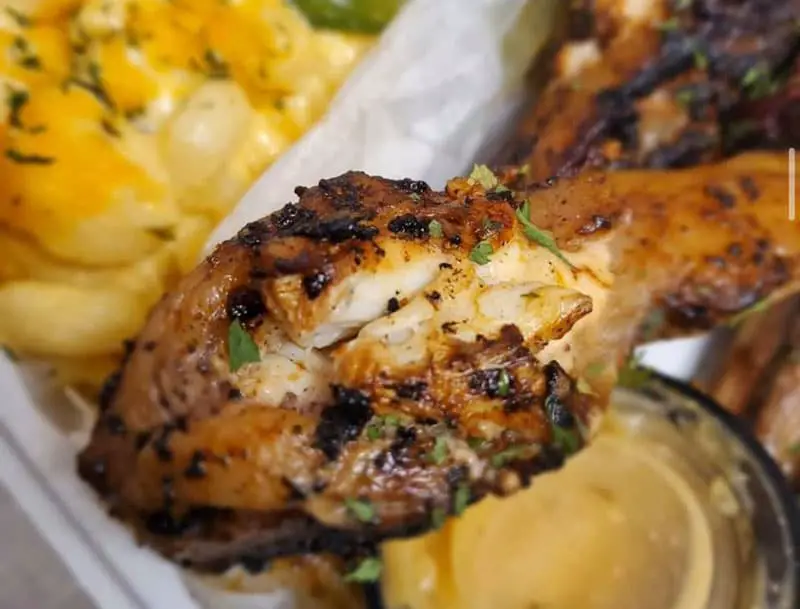 Address: 4701 Georgia Ave NW, Washington, DC 20011
Website: backyardsmokespot.com
Backyard Smoke Spot BBQ in Georgia Ave NW, Washington, DC is providing delicious food in a friendly environment. They are a full-service restaurant featuring live music and outdoor seating. Smoke Spot has built a reputation for exceptional bar-b-que, ribs, chicken, sandwiches and more.
Backyard Smoke Spot BBQ was created in 2017 as a way for us to share our love for cooking and good food, and over the years it has really grown. Backyard Smoke have a great team of people and when they first opened, they were a little worried that the restaurant might not be a success.
Backyard Smoke BBQ have now grown to be a business and are very proud of their cooking and team's hard work. Backyard Smoke want to say "Thank You" to all of customers and to let everyone know that Backyard Smoke Spot is still here and still serving up good food.
We have got a great spot in the city with a great atmosphere where you can kick back and relax with your friends and family. Come on in, they'll make you some smokin' BBQ.
18. American Ice Company BBQ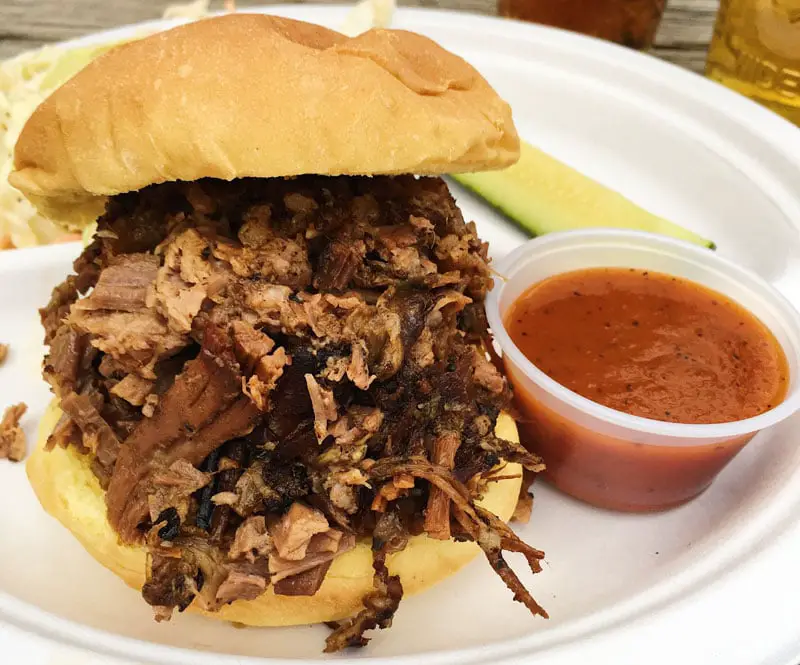 Address: 917 V St NW, Washington, DC 20001
Website: amicodc.com
The classic barbeque experience with a few twists and turns along the way. The menu is inspired by the great company BBQ's of the old South. Smoked brisket, ribs, chicken, beef, fish and excellent sides are all prepared on an open pit.
Established in 2010, The American Ice Company is a neighborhood joint with swachos and This is a great place to go in the summer time, because they have a lot of different kinds of delicious BBQ, ice cream that you can get. If you go to this BBQ restaurant you can have ice cream, or you can get other things to eat like brisket, pizza or hamburgers. If you go to the place you can have a lot of different kinds of ice cream flavors.
"I love this place but the fact that they are an open air bar and allow smoking is ridiculous. From people smoking "outside" it flows into the main bar because there is no door and ruins it for everyone for doesn't smoke."

Victoria Elizabeth
19. Smokeshack Ribs Restaurant
Address: 9119 Livingston Rd, Fort Washington, MD 20744
Website: smokeshackribs.com
Smokeshack Ribs is a restaurant that serves up all types of barbeque, such as ribs, chicken and beef. It has been in the industry for a decade, and it is located on Livingston Rd, in Bayside, in the heart of Fort Washington. It serves the best meats that are sourced from independent butchers.
All of the meats that are served are smoked in their own smoker. Its also known for the great service and friendly atmosphere. It also caters to all sorts of parties and events, and all in all, it is a great place to have a meal with friends and family.
Smokeshack Ribs Restaurant's menu features a variety of appetizers, soups, salads, and sandwiches. And of course, our smoked baby back ribs are the star of the show.
20. Eye Street Grill BBQ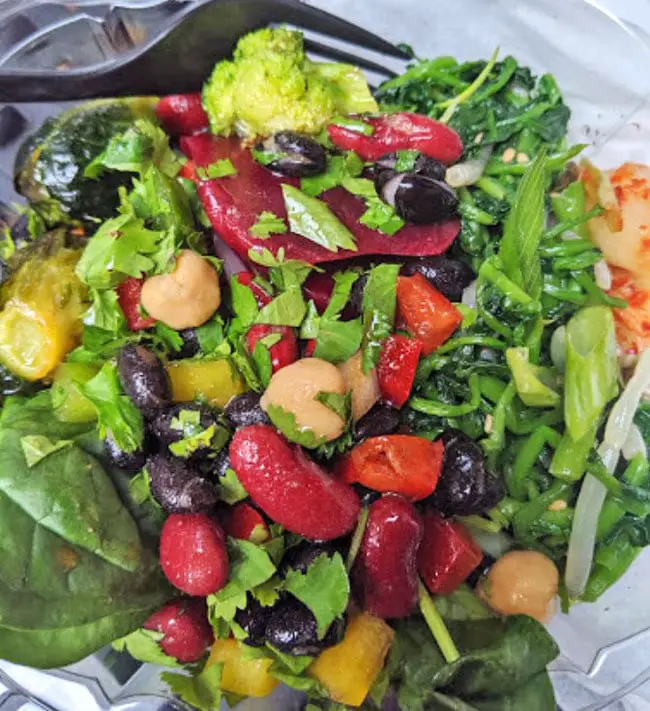 Address: 1575 I St NW #1, Washington, DC 20005
At Eye Street Grill, we believe in serving the best BBQ food and drinks in the DC area, from our sampling platters, to our main dishes, and to our delicious desserts.
Some of our most beloved DC area venues—Chadwick's, Bluejacket, and Bowtie—have all now closed. But that doesn't mean the area's dining scene is without great barbecue. There are plenty of places to get your fix, in fact. Here's our breakdown of the best places to get your barbecue right here in the District.