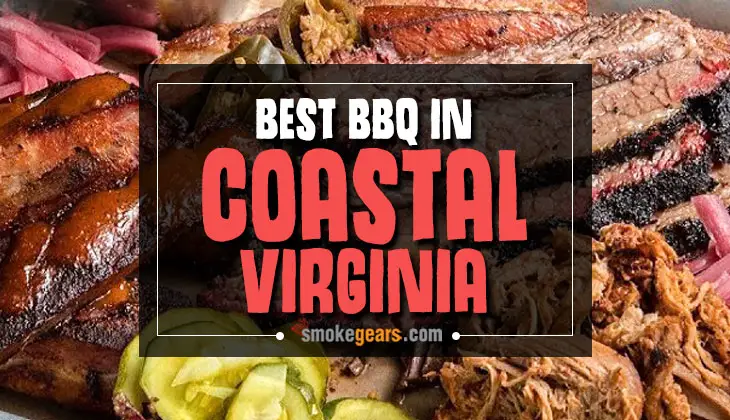 List of the Best BBQ Restaurants in Coastal Virginia
As the weather gets warmer, so do our taste buds. Sure, we may feel a little discomfort in our throats and chests, but that is a small price to pay for juicy flavors. When it comes to great BBQ, Virginia Beach has an abundance of choices.
The area has plenty of standouts that rival the best in the nation, and some of the best spots are no more than a few miles from home. In this article, we highlight a few of the best BBQ in Coastal Virginia area to get some tasty, slow-cooked meats.
List of the 20 Best BBQ in Coastal Virginia Area
The state of Virginia is a beautiful place with many great places to eat. Coastal Virginia is an especially great place to find top-notch BBQ restaurants. The following are the best BBQ in southeastern Virginia and Coastal Virginia area.
1. Best BBQ in Virginia Beach
It's time to grill those ribs, chicken, pulled beef, and brisket. If you're looking for a good barbecue in Virginia Beach, you've come to the right place. This list is a compilation of my favorite BBQ joints in Virginia Beach.
Whitner's Pit-Smoked Barbecue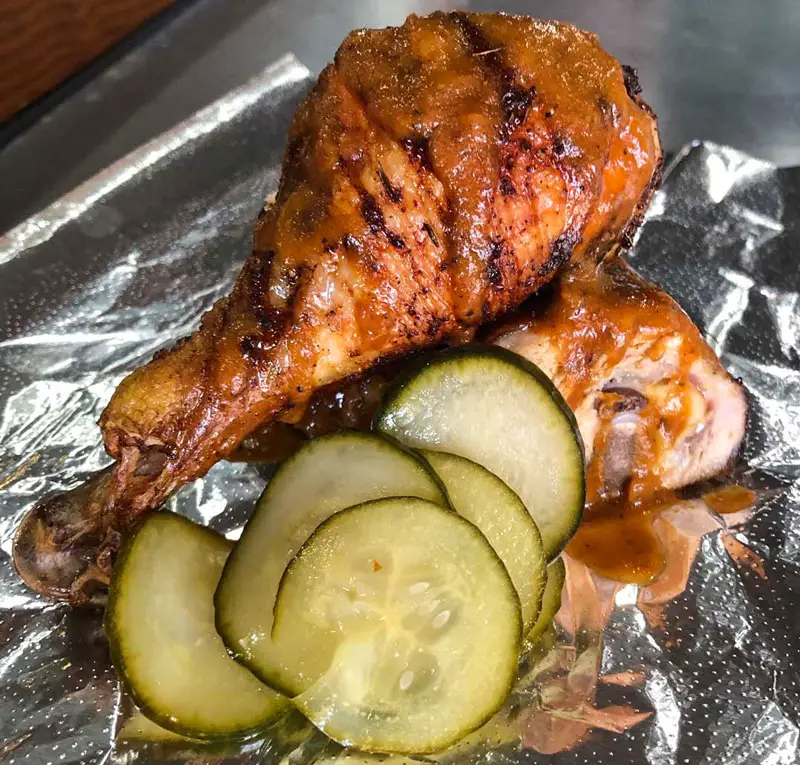 One of the best BBQ restaurants in Virginia Beach, the Whitner's Pit-Smoked BBQ is well known for its delicious barbeque. The owner, Warren Rogers taught him how to cook when he was started his BBQ journey. Today, he is a pitmaster with years of cooking experience. He takes pride in his BBQ sauce, which he makes from scratch using the best ingredients.
Hampton Roads' Whitner's Pit smoked barbecue is prepared with a special blend of spices and charcoal. The finished product is moist, tender, and flavorful. The best barbecue in Virginia Beach is sold there since 2009.
Address: 869 Lynnhaven Pkwy #106, Virginia Beach, VA 23452, United States
Website: whitnersbarbecue.com
The Pig Shop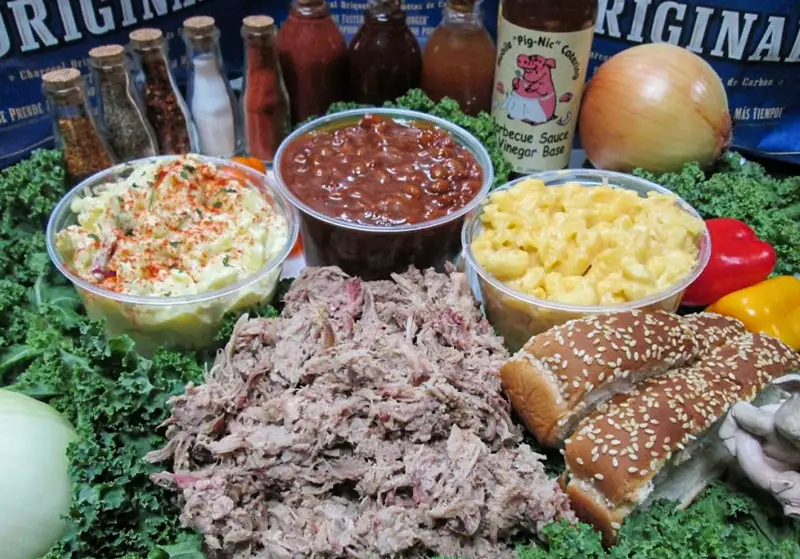 When you go to The Pig Shop you'll have to fight for a table on the weekends. They use fresh ingredients in their everything. The food comes in big portions. It's all made from scratch.
The Pig Shop BBQ, as known as Mobile Pig Nic catering has been serving the best BBQ catering services at many private events in Hampton Roads, Virginia since 1980. You can find them in Virginia Beach, VA, serving up mouthwatering barbecue, grilled steaks, chicken, and seafood.
In 2011, the Pig Shop takeout started sharing their signature items at Virginia Beach, and from 2017 they are a complete service BBQ restaurant in Virginia Beach.
They're open seven days a week. They're open at 11 a.m. for breakfast and lunch. They have a lot of great specials which include a Large BBQ Sandwich with sides, a Signature Sandwich "The Hogzilla". The Pig Shop offers catering.
Address: 6637 Indian River Road, Virginia Beach, VA 23464
Website: thepigshopbbq.com
Dave's BBQ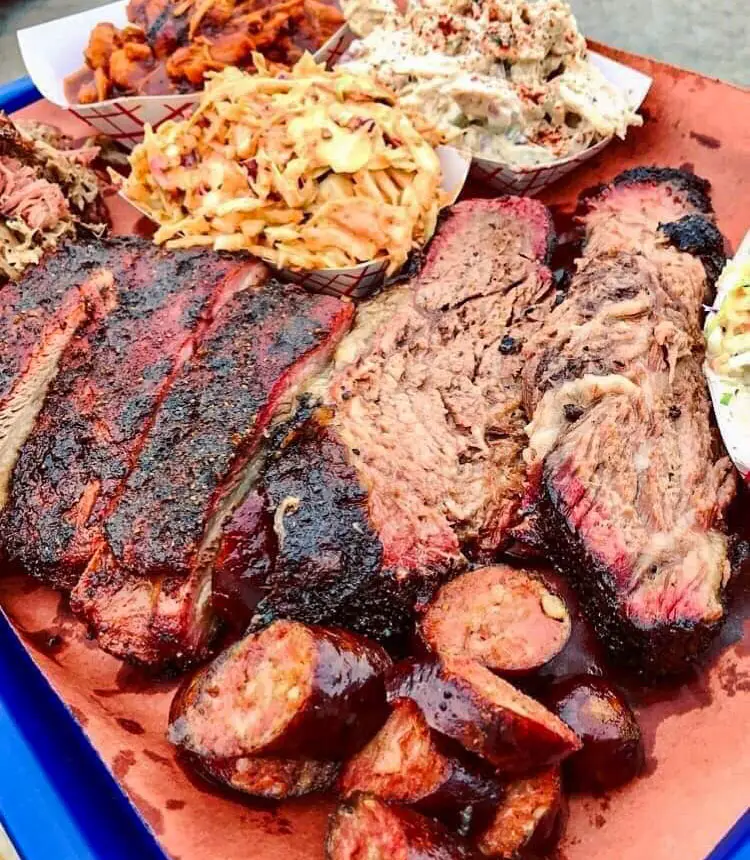 You can't go wrong with anything on the menu at Dave's BBQ. Whether you want to fill up with a bowl of their mouthwatering gumbo or a heaping plate of hickory-smoked barbecue, you'll be hooked after your first bite.
Dave's BBQ is a family-owned, Virginia Beach-based BBQ restaurant that serves slow-cooked pulled meat, beef brisket, chicken, turkey, and giblet meat, as well as fried chicken. Don't forget to check their homemade sides. This mouth-watering barbecue joint is a favorite among locals and tourists alike since the beginning of this BBQ in 2015. Dave's BBQ is one of the best BBQ restaurants in Coastal Virginia.
Address: 1781 Virginia Beach Blvd, Virginia Beach, VA 23454, United States
Website: davesbbqvb.com
Aloha Hawaiian BBQ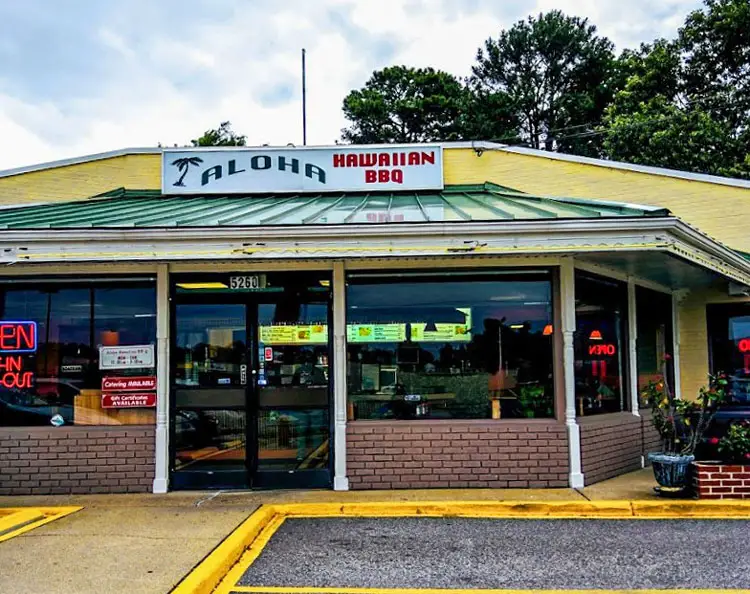 Aloha Hawaiian BBQ is one of the top barbecue restaurants in Virginia Beach. Aloha Hawaiian BBQ is available for delivery, takeout, and dine-in. Find menu items like Teriyaki Chicken, Hawaiian BBQ Mix, BBQ Chicken Combo, Hawaiian BBQ Beef, Kalbi Short Ribs, and Hawaiian BBQ sauce.
Especially, Aloha Hawaiian BBQ is serving up the tastiest Hawaiian Barbecue and Seafood to the Virginia Beach community for over years. Hawaiian BBQ is smothered in special house teriyaki sauce and topped with grilled pineapple and onions. Aloha Hawaiian BBQ is also home to the hottest and juiciest kalua in Virginia Beach.
Address: 5260 Princess Anne Road, Virginia Beach, VA 23462, United States
Website: alohahawaiianbbqvb.com
Malbon Brothers BBQ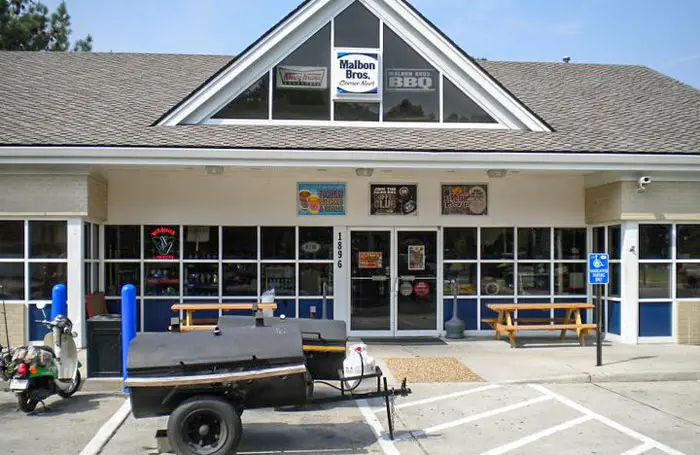 Malbon Brothers BBQ in Virginia Beach is a BBQ restaurant that offers delicious BBQ for dine-in, take-out, or delivery in Virginia Beach.
The Malbon Brothers BBQ is a true family biz. The two brothers Mike and Mark Malbon are the owners of this BBQ, and their family is in the cooking, BBQ business since 1923. After selling their hog farm, they started Malbon Brothers BBQ alongside their gas and Carwash in 1995.
Malbon Brothers offer the best BBQ menu in the region. Their BBQ is served in a casual atmosphere with a wide variety of mouthwatering choices, from Chicken & Cheddar sandwiches, Smoked Turkey Wrap, BBQ chicken to fall-off-the-bone ribs, brisket, and more. They also have a wide variety of appetizers and sides.
Address: 1896 General Booth Blvd, Virginia Beach, VA 23454
Website: malbonbrothersbbq.com
The Beach Bully BBQ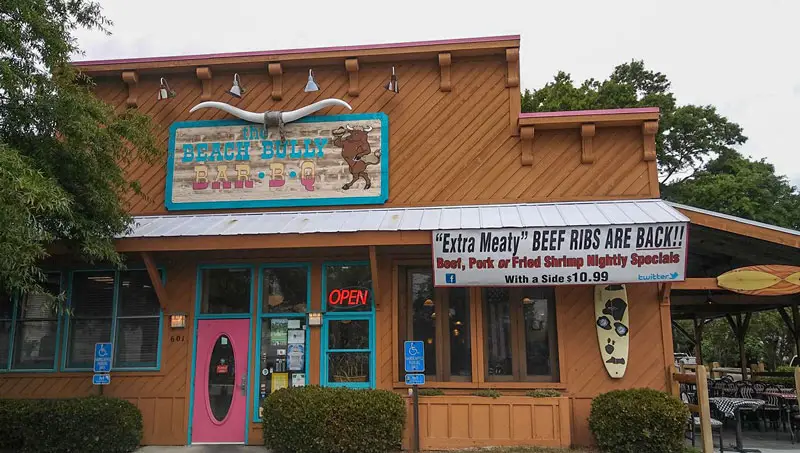 The Beach Bully BBQ is a Barbecue restaurant, opened in March 1986 in Virginia Beach. Rick Waskey and Chris Merrill are the owners of this Beach Bully BBQ restaurant.
Before beginning The Beach Bully BBQ restaurant, owners of this BBQ served grill meat items in local outdoor events with charcoal grills, frozen ham, and drinks.
The Beach Bully BBQ is a great place to grab a bite to eat and enjoy some of the best barbeques in Virginia Beach. Whether you like Bully's chicken, seafood, or beef, you're sure to find a delectable dish you'll enjoy.
Address: 601 19th St, Virginia Beach, VA 23451
Website: beachbully.com
Check Denvar here
2. BBQ in Chesapeake
The BBQ Shack, Chesapeake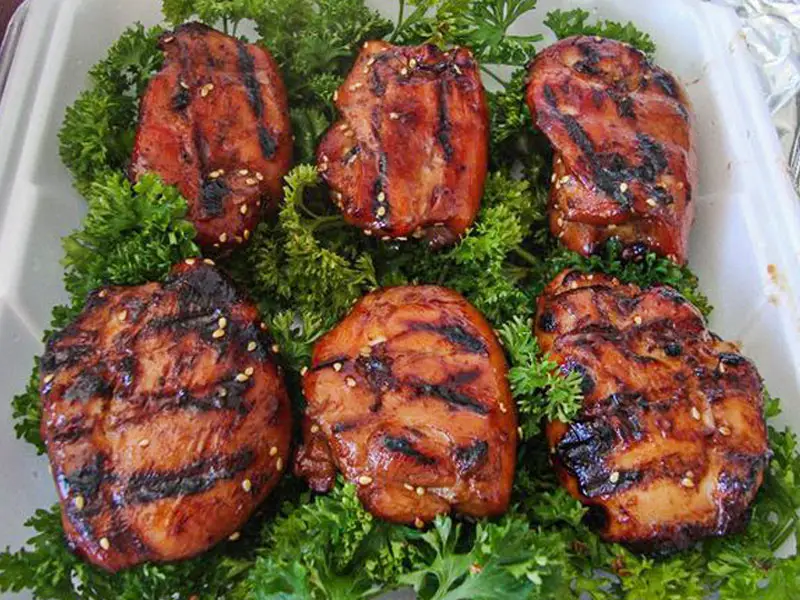 The BBQ Shack is a popular restaurant in Chesapeake, where you can find the best barbecue in Hampton Roads area. After their pool business in 2010, The BBQ Shack was established.
The barbecue comes from the smoker so you can taste the difference. The menu has a wide variety of choices, from chicken wings to special Busterboy sandwiches. Their chicken and beef brisket are smoked for enough hours, so the meat is extra tender, juicy, and has an amazing flavor. The service is wonderful, and the atmosphere is laid back and fun.
Address: 849 Old George Washington Hwy N, Chesapeake, VA 23323
Facebook: facebook.com/myBBQShack
3. BBQ in Hampton
County Grill & Smokehouse, Hampton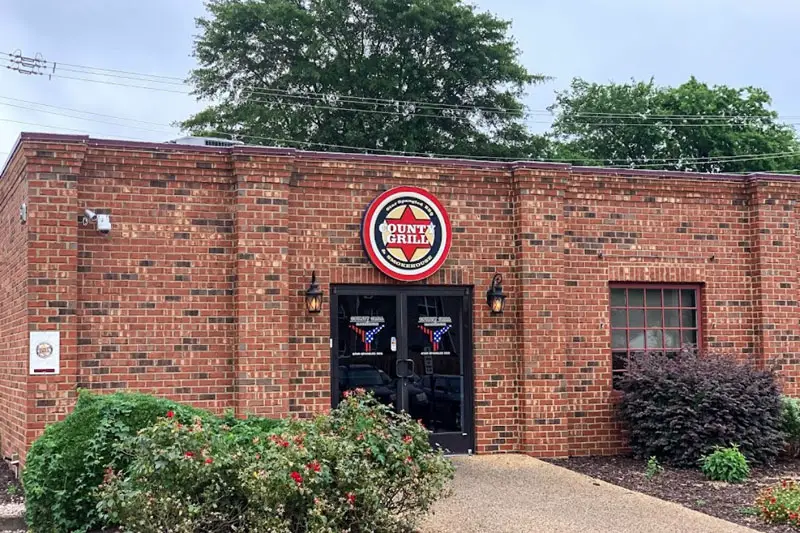 County Grill & Smokehouse is Hampton's most authentic BBQ! They are a BBQ restaurant that specializes in smoking mouth-watering BBQ ribs, chicken, beef brisket, Stuffed BBQ Shrimp, BBQ Egg Rolls, and Smoked Turkey. County Grill & Smokehouse is located in two locations. The first location opened in 1995 in Yorktown. After estimating their growth, they opened their second location in Hampton, Virginia.
There's no place like County! This is the place where the freshest ingredients come together with the tastiest BBQ sauces and the most talented chefs to create the most spectacular meals. Their meats are slow smoked for optimal tenderness and flavor. Gourmet sides are made from scratch with the freshest ingredients. Service is incredible and sure to create an experience you will never forget. It is one of the best BBQ in Hampton Roads area.
Hampton: 26 E Mercury Blvd, Hampton, VA 23669, United States
Yorktown: 1215 George Washington Memorial Hwy Suite A, Yorktown, VA 23693
Website: countygrill.com
Check Northern Virginia Here
4. BBQ in Newport News
Smoke BBQ, Newport News
Smoke is a BBQ restaurant in Newport News that makes the best BBQ in the area. Steve and Kathy are owners of Smoke BBQ restaurant, and Forrest Warren is a chef and Manager. The Smoke BBQ is very popular with locals. People come from far and wide to eat our food, and we are sure that once you try it, you will be back for more!
Smoke is a BBQ restaurant in Newport News that is managed by the Award-winning chef who owns the "Best of Hampton Roads" honors in a Virginia BBQ competition. Smoke barbeque meats can be found at Smoke BBQ, a fun place to go for a casual meal.
Address: 10900 Warwick Blvd, Newport News, VA 23601
Website: smokenn.com
Check Virginia Here
5. BBQ in Norfolk
Redwood Smoke Shack BBQ, Norfolk
Redwood Smoke Shack is a Texas Inspired BBQ restaurant in Norfolk, Virginia. Bob Roberts is the owner and Pitmaster of Redwood Smoke Shack started his BBQ journey with his wife Lindsey in 2017 in the Ghent neighborhood of Norfolk, Virginia.
Smoke Shack is known as one of the best BBQ restaurants in Norfolk, VA. They specialize in authentic Texas-style BBQ. Come by, grab a bite, and try it for yourself!
Address: 2001 Manteo St, Norfolk, VA 23517
Website: redwoodsmokeshack.com
Megallon's Gourmet Barbeque, Norfolk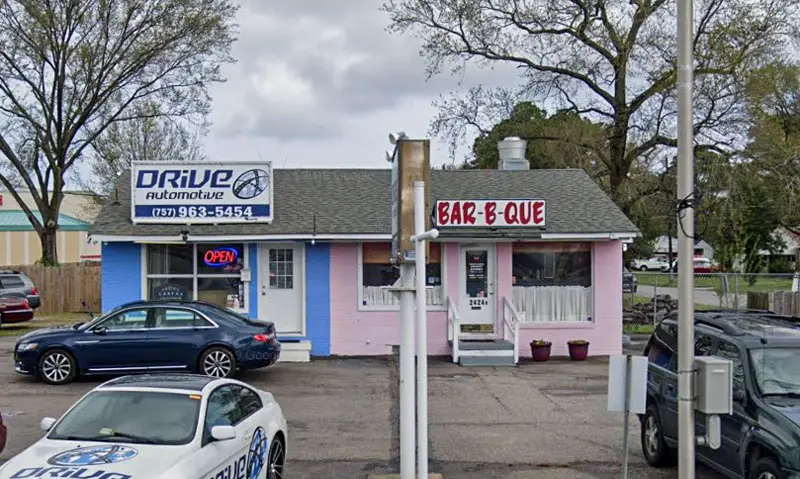 A local BBQ restaurant that serves a great selection of traditional Barbeque meat and serves it well. They serve BBQ sandwiches, BBQ plates, and they also serve seafood, ribs, and other southern delights.
With a menu that changes daily, Megallon's Gourmet Barbeque offers a delightful experience for the senses. The customers not only come for the great food, but also for the ambiance, which includes the rustic atmosphere inside and the patios with large parking area.
If you are in the mood for some great Barbeque flavor, then head on over to Megallon's Gourmet Barbeque Restaurant in Norfolk.
Address: 2424 E Little Creek Rd B, Norfolk, VA 23518
Check Charlotte Here
6. BBQ in Portsmouth
Twisted Pig Ale & Smokehouse, Portsmouth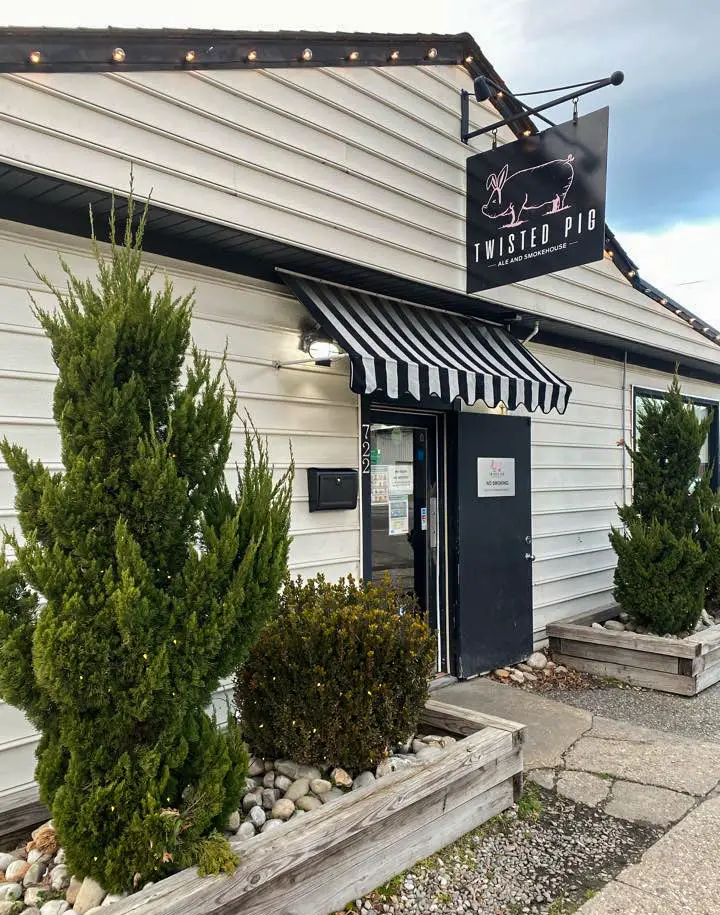 Twisted Pig Ale & Smokehouse is the best BBQ joint in Portsmouth that serves up traditional barbecue fare and night activities. With drinks on tap, flavorful meats, and a small-town atmosphere, this eatery is a great place to kick back and relax.
The Smokehouse has a large number of options to choose from. The barbecue is grilled with real wood charcoal. Where they smoke and slow cook a large selection of meats, including, beef, turkey, chicken, and ribs.
Address: 722 Mt Vernon Ave, Portsmouth, VA 23707
Website: twistedoink.com
7. BBQ in Williamsburg
Pierce's Pitt Bar-B-Que, Williamsburg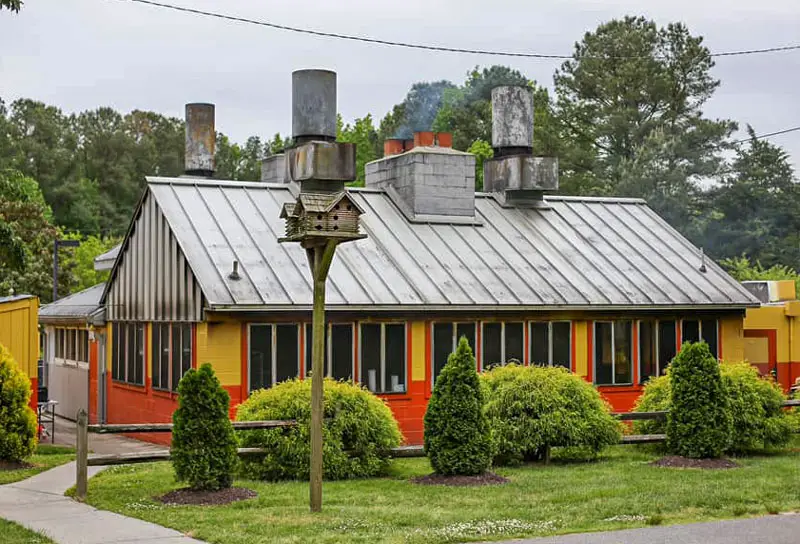 Pierce's Pitt Bar-B-Que is a BBQ restaurant in Williamsburg, Virginia that is established in 1971. Julius C. Pierce is the owner of Pierce's Pitt Bar-B-Que.
Pierce's Pitt Bar-B-Que in Williamsburg is a friendly, casual place serving delicious BBQ. Diners enjoy classic BBQ at its best with a menu that includes Jumbo Sandwiches, Cheeseburger, ribs, brisket, pulled meat, chicken, Pierce's original bar-b-que sauce, and more.
Address: 447 E Rochambeau Dr, Williamsburg, VA 23188
Website: pierces.com
Old City Barbeque, Williamsburg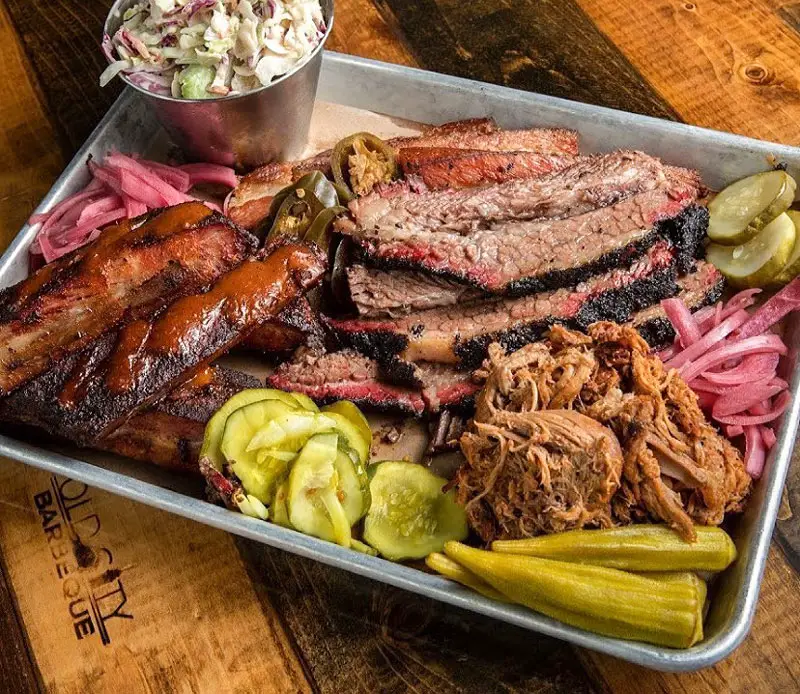 If you are on a quest to eat the best BBQ in America. If you are traveling to Williamsburg, VA. You can visit Old City Barbeque. Famous for their BBQ, Old City Barbeque has been proud to serve the Williamsburg area for years.
Old City Barbeque is the best BBQ restaurant in Williamsburg, Virginia. Pit Master Vernon Geddy, Chef Mason Brooks, and Gardiner Brooks this trio are opened Old City Barbeque restaurant together.
When asked what their most popular item is, Vernon says that it depends on the day of the week. They have brisket, baby back ribs, wings, sausage, pulled meat, and grilled shrimp, to name a few.
Address: 700 York St, Williamsburg, VA 23185
Website: oldcitybbq.com
Two Drummers Smokehouse, Toano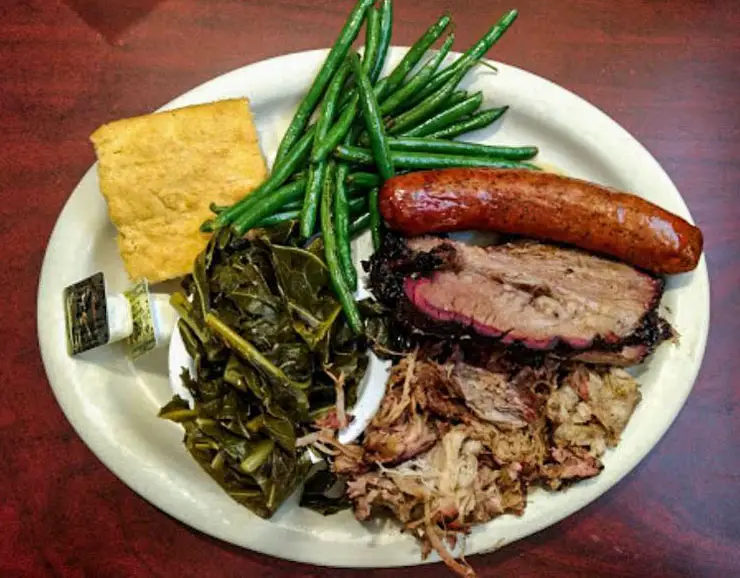 Two Drummers Smokehouse is one of the best BBQ restaurants in Toano, Virginia. Musician brothers Jason and Jon Wade are owners of Two Drummers.
Two Drummers Smokehouse is a barbecue restaurant in Toano, VA. It is named after the two brothers, musicians' careers. They opened the Smokehouse in 2013.
Address: 8864 Richmond Rd, Toano, VA 23168
Website: twodrummerssmokehouse.com
Check New York Here
8. BBQ in Cape Charles
Sting-Ray's Restaurant, Cape Charles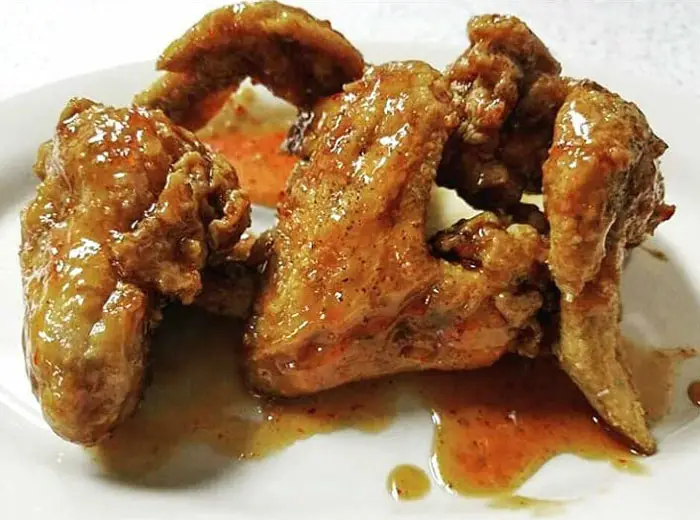 Sting-Ray's is the Best Seafood Restaurant in Cape Charles, Virginia, serves up a savory selection of fresh seafood, in-house smoked ribs, and hand-pulled meat barbecue.
The Sting-Ray's restaurant also serves tasty homemade desserts, sweet potato pie, and crab cakes. All items are available for sale in the restaurant or online.
Address: 26507 Lankford Hwy, Cape Charles, VA 23310, United States
Facebook: https://www.facebook.com/stingrays.cc/
9. BBQ in Colonial Beach
Raven's Point, Colonial Beach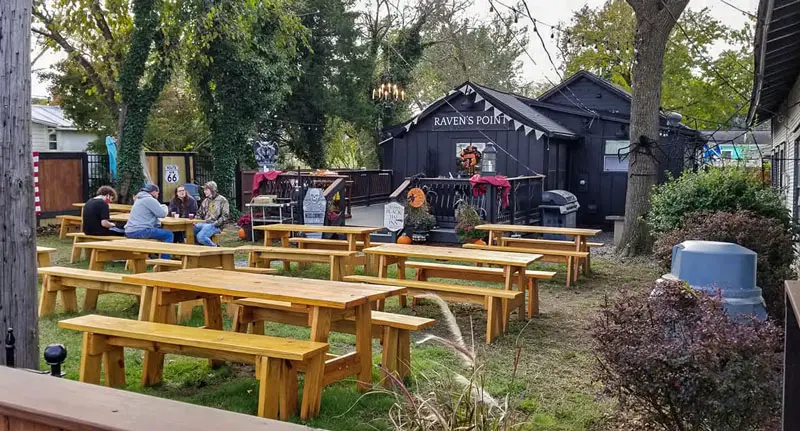 Raven's Point is a true American barbecue restaurant. They're known for their BBQ chicken and ribs, but the pulled meat is also a local favorite.
Address: 322 Washington Ave, Colonial Beach, VA 22443, United States
Website: good-vibes-eatery.com
10. BBQ in Gloucester
Patriots Grill, Gloucester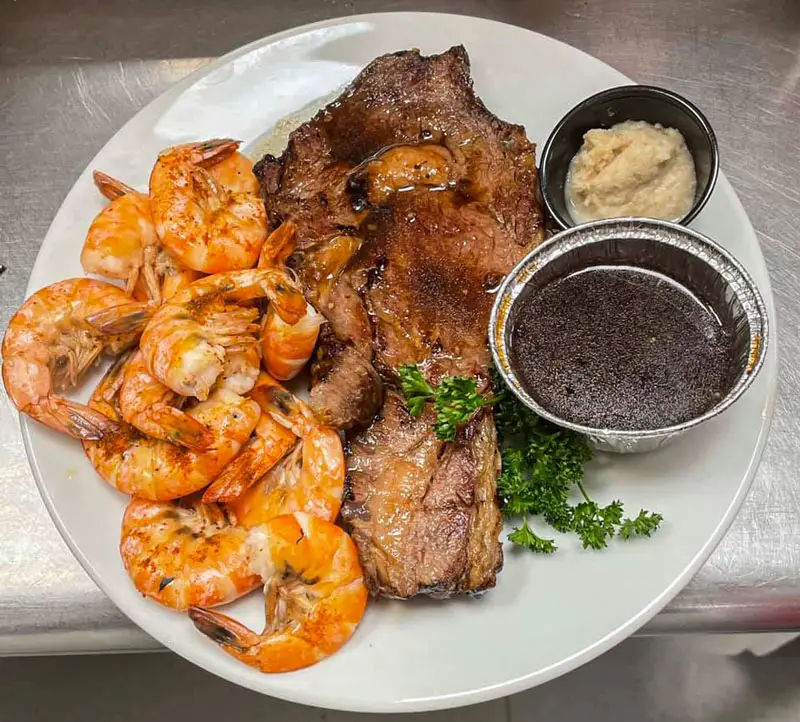 The Patriots Grill has been a Gloucester staple for a few years ago, providing you with the best BBQ experience in the area. They use only the freshest and most natural ingredients. Patriots' menu is highlighted by the famous BBQ KANSAS CITY Baby Back Ribs, Smoked Wings, brisket, pulled meat, Smoked Turkey, BBQ nachos, Crab Bites, and signature burgers. It is open 7 days a week from 4 pm to 9 pm. Saturday-Sunday 11 am to 9 pm.
Address: 7313 Main St, Gloucester, VA 23061, United States
Website: patriotsgrill.com