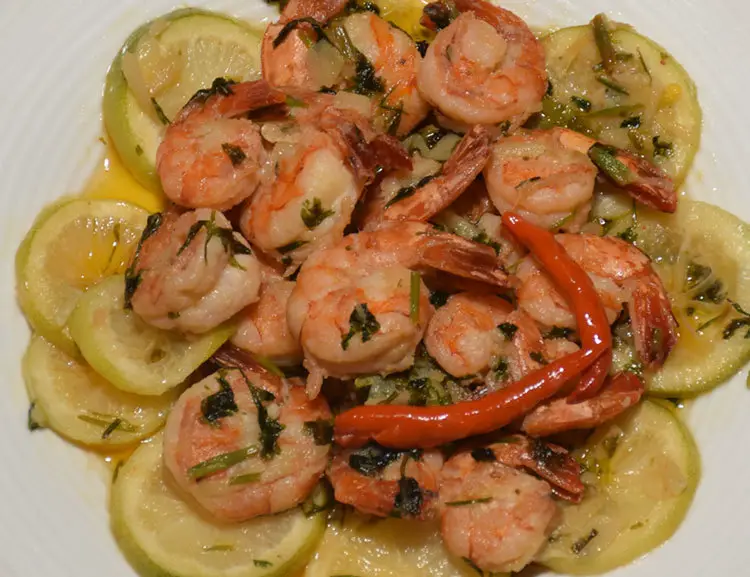 Best Garlic Lemon Butter Shrimp Recipe
Do you want to take a taste something, with the best flavor and ready as quickly as in under 15 minutes? Lemon Garlic Butter Shrimp is a better solution. It is simple and easy to serve with rice, noodles, or anything for you.
So, will you miss this delicious at your dinner table on the weekend? I think, no! right? Usually, I don't miss at least four times a month.
Try to purchase shrimp that already peeled, deveined and cleaned. Otherwise, it will kill your time. Now have yourself like a tasty shrimp recipe. Use fresh garlic and lemon juice if possible, instead of store-bought spice.
More...
Ingredients for 2 Servings:
Step by step cooking process:
Our garlic butter lemon shrimp is now ready to serve. You can also serve with noodles or rice.
More Recipes: