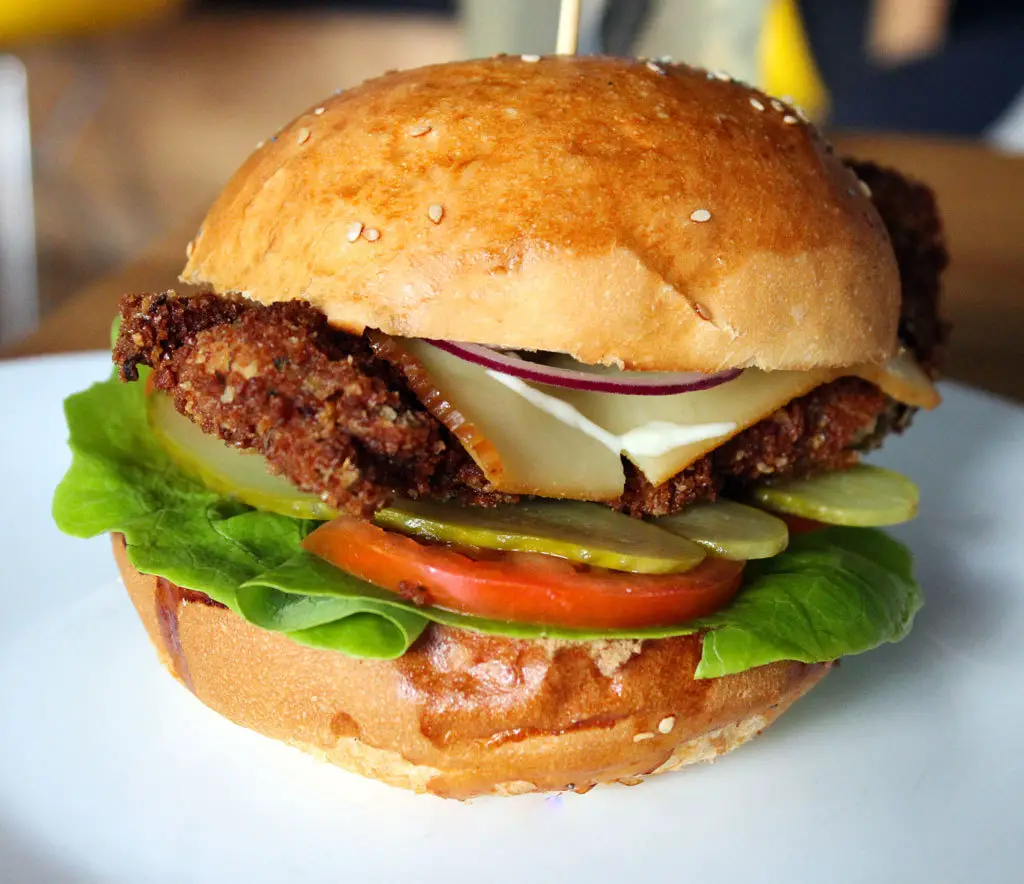 How To Cook Hamburgers On A Griddle: Safety Tips and Warning
Hamburger is a very popular choice for cooking outdoors or for a delicious dinner. You can make simple and plain hamburger more mouthwatering by adding some tasty ingredients. One thing about burgers is that everyone loves them, making them an ideal option for the whole family.
How can you cook this tasty meal option easily and quickly? Easy! You just need to use a griddle.
Cooking hamburgers on a griddle comes in handy, especially when you've limited time. This is because the meats cook in a matter of minutes and the cooking process requires minimal preparation.
So, whether you're a beginner or not, cooking hamburgers on a griddle is a simple and tasty option. Even better, the cooking process doesn't matter whether you're using an electric griddle or a simple griddle. Continue reading this practical guide and learn how to cook scrumptious hamburgers with your griddle!
More...
What is a hamburger anyway? 
A burger is simply a sandwich that has 2 buns and a patty topped with sauces. There are various types of burgers to choose from, including hamburgers, chicken, fish, double patty burgers, veggie burgers, and cheeseburgers.
But, what differentiates these burgers? That would be the patty which usually contains ground meat. It is the patty ingredients that matter in a burger! 
For hamburgers, the main ingredient of the patty is a round beef fillet topped with breadcrumbs and onions. It was named after the Hamburg steak that was prepared in Germany in the 19th Century.
Benefits of cooking your hamburgers on a griddle 
You can cook a burger through various techniques. Some of them include; steaming, baking, searing and grilling. But the best way of cooking burgers is by using an electric griddle as it gives you that meaty tasty. That technique has other benefits like;
How to Cook Hamburgers on a Griddle?
Preparation process!
The Cooking Process!
Hamburger Safety Tips and Warnings 
Ever heard of hamburger disease? Well, it's a certain kind of food poisoning that is caused by eating under-cooked ground beef. To minimize your chances of getting that disease, you've to ensure that you cook and handle ground beef accordingly! Also, there certain safety tips you should observe from the moment you buy the ground beef until you cook and eat it. Some of the tips that will help with that include:
How to cook turkey burgers on a Blackstone griddle 
Blackstone griddles can be used to cook almost any type of food, including turkey burgers. One of the best product you should check out is the Blackstone 1554 Outdoor Gas Grill Griddle Station. With that in mind, use the flowing steps to cook turkey burgers:
Frequently Asked Questions (FAQs)
How long do you cook hamburgers on a griddle?
Each side of the hamburger patties should be allowed to cook on the hot griddle surface for about 4 minutes.
Can you cook hamburgers on an electric griddle?
Yes, you can cook hamburgers on a griddle. Besides, you can also use a griddle to cook other food items like eggs, bacon, steak and pancakes.
How to cook hamburgers on electric griddle
How do you cook hamburgers on a cast iron griddle?
Heat your cast iron griddle over medium to high temperature for about 2-3 minutes. Put your patties on the hot cast iron cooking surface. If you want medium-rare hamburgers, let each side of the patties cook for four minutes. But for medium hamburgers, cook each side for 5 minutes.
Conclusion:
After reading this article, I hope you can now prepare mouthwatering hamburgers for your family or friends on a griddle. It's one of the simplest and quickest ways of making a tasty meal, regardless of whichever meat you use to make your burger, the cooking process is the same!