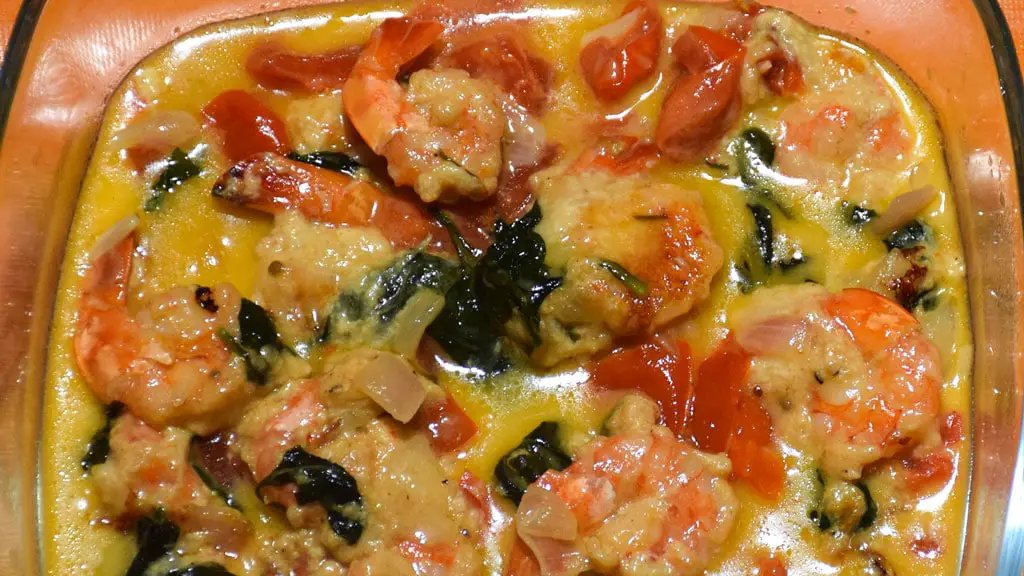 Best Garlic Butter Tuscan Shrimp Recipe – How to Make Tuscan Butter Shrimp with Spinach & Tomatoes
It is very simple to cook shrimp. For all occasions, it can be an awesomely delicious lunch and dinner option. If you are looking for a quick and best lunch and dinner idea to feed friends or all the family, garlic butter Tuscan shrimp can be a favorite choice.
Garlic Tuscan shrimp is the best meal for busy people and fresher too. If you don't have the prior experience to cook shrimp at all, no worries. It is super easy. In around 15 minutes, you can cook Tuscan Garlic Shrimp with 10 ingredients.
More...
Can I Cook Frozen Shrimp?
The answer is yes. Easily you can use frozen shrimp instead of fresh shrimp. But usually, you will have to defrost shrimp before cooking. And it will take around 10-15 minutes to defrost.
Always try to use cool water to defrost shrimp. Don't use warm water to thaw shrimp.
How to Store Butter Tuscan Shrimp?
First, let Tuscan shrimp cool at room temperature. Keep it in a separate airtight box. Now it's time to place in the refrigerator. In the refrigerator, it will stay fresh around 4 days.
How to Reheat Tuscan Shrimp?
You can reheat the butter shrimp in the microwave oven easily, just within a minute. Don't forget to watch it closely. And don't heat too long.
If you don't have a microwave oven in the near hand, you can reheat your garlic shrimp in a pan in the medium temperature.
What need to cook Garlic Butter Tuscan Shrimp (Ingredients for 4 Servings):
Step by Step Cooking Process: How to Make Garlic Butter Tuscan Shrimp? 
Our Garlic Tuscan Butter Shrimp is now ready. Serve over rice, noodles or pasta, bread, roti (a round flatbread).