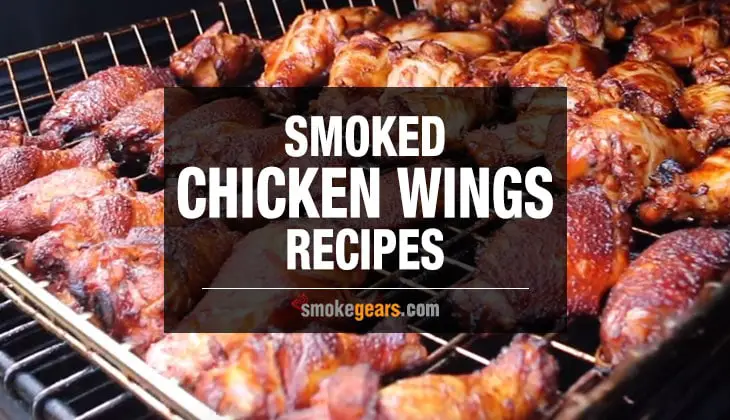 5 Different Smoked Chicken Wings Recipes to Try!
Smoked chicken wings are one of the easiest smoked dishes to make, and is very rewarding in terms of flavor and taste too. You cannot go wrong with chicken wings.
It is really easy to keep that crispy skin on while at the same time getting that smoked flavor of wood, which makes it a top favorite for people with completely different preferences.
If you have some friends coming over, or want to arrange a party for a large group of people, you can try making this dish. Even if you simply want to indulge in some good food that does not require staying in the kitchen for long periods of time, smoked chicken wings are the way to go!
More...
You can serve smoked chicken wings with almost anything. You can use a salad dressing to complement it, or serve it alongside some cold pasta, or serve it Asian style with a creamy broth and some rice.
Even after completing the meal you made this for, you can use the leftovers in various dishes like dressings and sandwiches. The choices are endless.
Also, if you are not sure how to make a simple dish like chicken wings, which is a delightful meal with flavor bursting through every bite, keep reading this article. We have handpicked a few of the best recipes for smoked chicken only for you!
5 Best Smoked Chicken Wings Recipes
1. Crispy Smoked Chicken Wings
This recipe ensures that the skin on the wings stay crispy and golden while it is infused with the smoky flavor as well. It is definitely the best of both worlds.
Directions Step-by-Step:
2. Chicken Wings with Spicy Honey Mustard
This dish is not the traditional spicy chicken wing, rather it is infused with a sweet and sour sauce that adds a lot of different flavors to this otherwise basic dish.
Ingredients for the Sauce:
Directions Step-by-Step:
3. Honey Smoked Chicken Wings
This chicken wings recipe works with honey, an ingredient that just becomes 100 times more delicious when mixed with smoky flavors. The sweetness of the honey balances out the saltiness of the dish, and together, they create a wonderful combination. Ingredients and directions for the recipe are listed below.
4. Smoked Jerk Chicken Wings with Blue Cheese
This recipe is so delicious that it will have you salivating even while only reading it. Although it requires quite a few ingredients, it is definitely worth it with all the goodness of blue cheese and jerk seasoning. The ingredients and directions are listed below.
Ingredients for the Jerk Seasoning:
Ingredients for the Blue Cheese Dressing:
Directions Step-by-Step:
5. Smoked Bacon Cheese Chicken Wings
This recipe not only works with smoked chicken but also incorporates smoked bacon in it. Many people love this because you get double the flavor and meat with the same amount of cooking time. And not to mention the delicious cheddar cheese that brings it all together.
Directions Step-by-Step:
Conclusion: We hope this article has helped you know about some of the most delicious and easy to make smoked chicken wings recipes out there.
You can also create some of your new recipes, and try out new things with smoked wings as now you know what you can use with it and what you can't. It is already time for you to invest in a smoker just to try these recipes out if you do not have one already. Happy cooking!