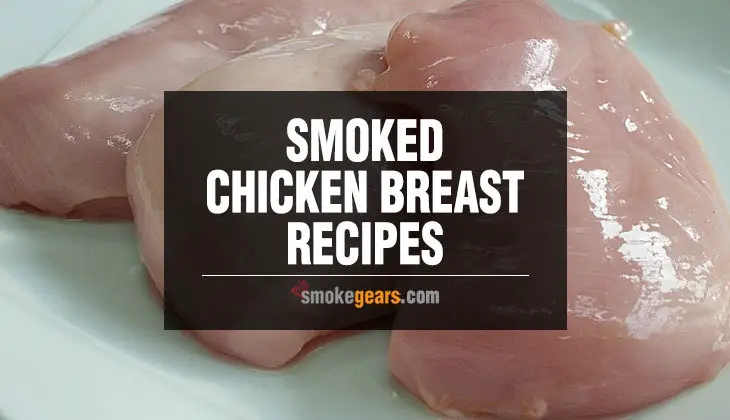 Best Smoked Chicken Breast Recipes You Must Try!
Summer afternoons with friends and family remain incomplete, without some sort of smoked meat to feast upon. It is a great time to dust off those infrequently used grills, get some meat smoking on them, and enjoy the whole process- from cooking to relishing every bite, with your loved ones.
While smoking meat, one of the most important questions people face is what type of meat to cook. While beef and turkey are a popular choice, they are very often not the healthiest one. Chicken, on the other hand, if prepared and smoked properly, can deliver a great burst of flavor without putting your health at risk.
Chicken breasts are one of the most convenient choices to make a smoking hot dish. You can go creative with chicken breasts, and add almost anything to it to intensify the flavor.
In this article we have listed 4 different types of smoked chicken breast recipes for you that will turn you into a hardcore smoked chicken freak like us.
More...
Maple Chipotle Smoked Chicken
This dish has a smoked maple flavor and is popular if you want that hint of something extra in your recipe. The ingredients and directions are listed below.
Spicy Smoked Chicken Breasts
This recipe is great for those who want to make sure that their smoked meat is juicy and tender, and not void of flavor. It includes brining the chicken before smoking it, which lets it absorb all the subsequent flavors properly and makes a very yummy dish.
Smoked Chicken Breasts and Jalapeno with Cream Cheese
Smoked chickens are amazing delicacies themselves, so it is no surprise that when you add some cream cheese in this dish, it just magnifies the whole taste a thousand times. This recipe is the ultimate comfort food to both chicken and cheese lovers and will get you hooked in no time at all.
Bacon-Wrapped Smoked Chicken Breasts

This dish is the simplest recipe in this list, as it consists of only two ingredients yet adds a lot of diversity to the favor. If you are not willing to get into the trouble of prepping too much, this dish is perfect for you.
Conclusion: Chicken breasts are a very popular dish among people of all ages. Smoked chicken breasts are definitely an upgrade on that. If done properly, they can and will be the party stealer. 
So get going on that smoker, follow the recipes we have selected for you, get even more creative if you want, and you will not regret it surely.