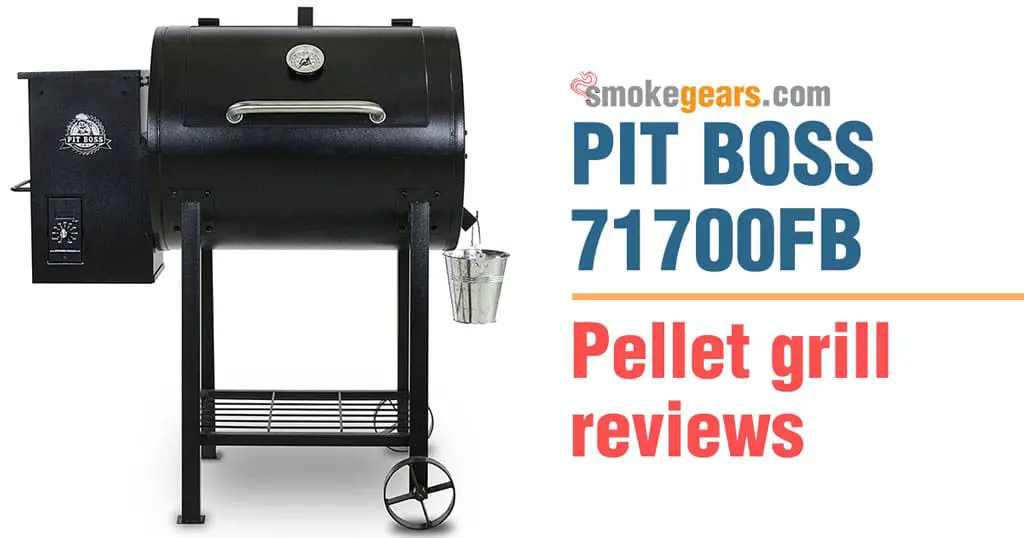 Pit Boss 700fb Reviews – Pellet Grill with Flame Broiler
In the world of grilling, the transition being witnessed currently seems to involve adoption of natural grilling equipment and styles. As such, Pit Boss has succeeded in making world class food using all-natural wood pellets. The design of this pellet grill promises long-term service as it is built to last.
Without getting into detail, it is imperative that you read pit boss 700fb reviews, about a smoker that is worth your money. Following our close examination, we have identified many aspects of this pellet grill, which we must recommend to you.
More...
Why Should You Purchase Pit Boss Pellet Grill?
As already said, if you want to go natural, use this equipment as your ultimate instrument. It is also not that much expensive compared to the price at which it sells. However, its price is competitive as it would be expected for an ideal wood pellet grill.
You cannot buy Pit Boss grills and get stranded using it, which has been the case with other grill. This one is easy to use. For beginners, less than a lesson is more than the time you require to master using this appliance. 
It is enjoyable to use and doesn't sacrifice the ends with the means. This implies, the process, as well as the end-results are both incredible to the diverse user-categories.
What is the difference between Pit Boss and Traeger? Read here.
Features and Benefits Pit Boss 700fb
In the first place, this Pit Boss 71700FB Pellet Grill offers a large enough (700 square inch) total cooking surface on two different levels. Other element such as porcelain coated cast iron cooking grids as well as its digitally controlled burn system maximizes your convenience. 
Taking this as an advantage, you can enjoy barbecuing on both levels as opposed to being restricted to the top level.
In this very regard, the grill is accommodating of the temperatures ranging from 180 to 600 degrees Fahrenheit. Most outstandingly, it has a flame broiler for not just perfect steaks but burgers and much more. 
Lastly, part of the beauty of owning this grill is contained in its durability and strength of construction. The heavy gauge steel is responsible for the perfect stability of the smoker. 
Still on the strength and design of the Pit  Boss grill, its double wheeled design enhances easy mobility. It employs creativity in that it is easy to move in place. However, if accidentally bumped, it doesn't move.
Who is Best Suited to Use Pit Boss 71700FB?
Does This Pit Boss 700fb Work Ideally?
The question worth asking after proving that the grill is worth purchasing sis whether it has the potential to work as you expect. Basically, you need to look at its cost and compare with its performance. But before you do this on your own, we have already done it for you in this Pit Boss pellet grill reviews.
We have indulged in a thorough examination of each of its parts by dissembling and reassembling as part of our adventure. 
Of course, everything is as it is on the user manual, including the dimensions and is authentic indeed. Assembling the smoker isn't a hassle and the processes of starting, grilling and clea​​ning and maintaining are all easy.
If you are a newbie, worry not. The Pit Boss comes with user manual which we have followed and found it comprehensible.
Pros and Cons
Summing up, it is a great source of joy to learn of Pit Boss 71700FB Pellet Grill. Most other smokers are nowhere close to this model. Do not be deceived by the cost. A competitive product is often marked by a competitive price. In fact, a very cheap pellet grill is more of a scam than a genuine product.