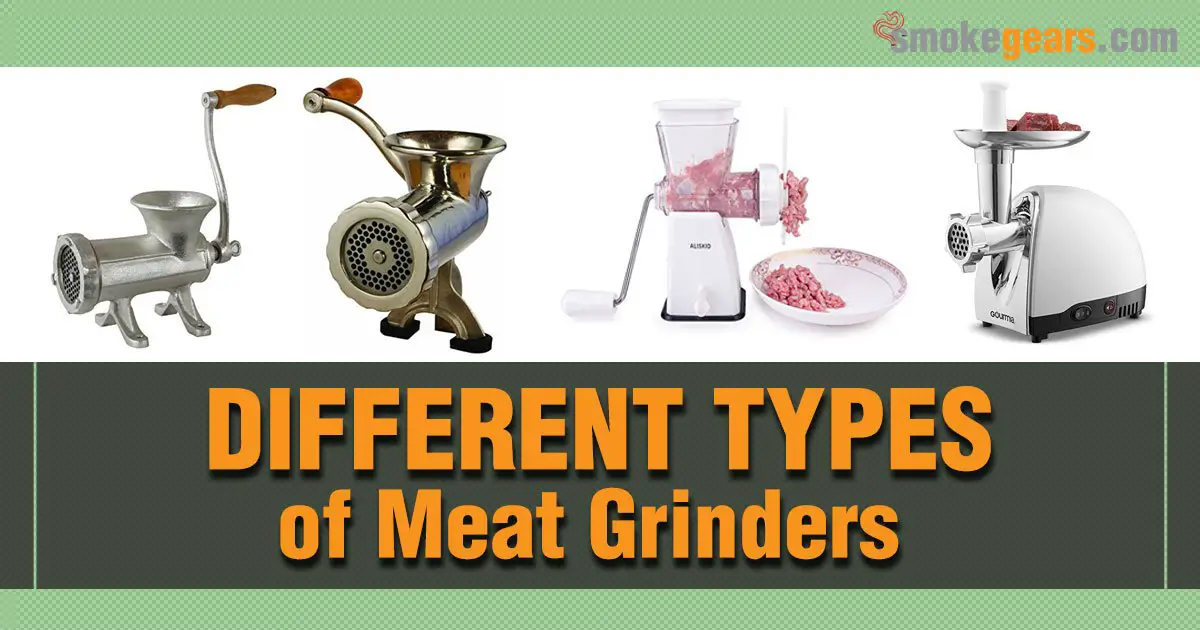 Different Types of Meat Grinders
Meat grinding is not just a mundane task, with the advent of technology it is now art. The fine processing of meat and breaking it down to little pieces may seem an easy task but is entirely the opposite. In order to serve this purpose, there are plenty of various types of meat grinders available in the market. All of these machines work in accordance with the likes and preferences of the consumer.
Before these electronic machines came into being, this work was carried out manually using various sharp tools. Bringing in new machines has not just made it easier and simpler, but also safer as well. Meat grinders can also be used to chop fish and vegetables too. These meat mincers can chop meat in its cooked or raw form as per the requirement.
More...
The fineness of the chopped meat depends upon the adjustments in the tool or the hole in the knife which carries out the chopping. Big butcher knives have also been replaced by these grinders. 
There are grinders available for both domestic household purposes as well as for commercial industrial use. Other types of butcher grinders also exist which aid in cutting big chunks of meat. Also, such grinders are available in the food industry too.
Components of a meat grinding machine:
The very first part is a pusher that pushes the meat into the tube into a tray. The size of this tray determines the amount of meat that can be taken in at a time. The next part is the screw which moves the meat towards the blades. 
These blades can be of different types and can be adjusted to suit the need of the consumer according to the type of grinder. Now question is How to Sharpen Meat Grinder Blades? if you need to sharpen. 
The blade and plate work simultaneously and release the finely chopped meat out
through the holes in the plate. The blade, being sharp edged and cross-shaped can be dangerous to come in contact with.
In order to avoid mishap, both the blade and plate are kept steady in place by a cover as they carry out their job.
Following Are The Listed Different Types Of Meat Grinders:
Manual meat grinders:
This type is the most basic design of meat grinders and is known for its simplicity. Also called non-electric meat grinder, the meat grinder functions only when it is run by hand. It is smaller in size as compared to other types and is ideal for domestic usage. It can only chop small amounts of meat at a time and is also very affordable and economical.
It's simple, standard, easy-to-operate design comes with parts made of epoxy coated cast iron, tin or stainless steel. This is the best option for somebody who is on a budget, has a small family, and only plans to chop small quantities of meat in a go.
Electric meat grinders:
Electric meat grinders have a better hand at mincing meat when it comes to applying manpower. It needs little to no help from man and can also manage large amounts of meat all at once. 
Though these are not meant for commercial use, they are ideal for large families looking to buy a meat grinder for domestic purposes.
The tough parts of raw meat, which a manual machine cannot handle, can also be broken down in such a machine. It not only functions with a high processing speed, but also chops down large quantities of meat in a short span of time. Consumers who prefer accuracy and speed in their kitchen are in favor of this device.
The electric meat grinders come with a variety of settings to choose from. One can opt for very finely or roughly chopped meat depending on their preferences. 
The stainless steel plates along with a shredder having three blades makes this task a price of cake for the grinder. There are different settings available for chopping vegetables too.
Commercial meat grinders:
These types of grinders are designed for people who sell meat in any form. They are not for domestic use, but are rather meant for butchers or restaurant owners or people with similar professions. 
The investment here is large, but the outcome is big too. For a professional, speed and accuracy play very important role and hence, the commercial meat grinders come into play.
They are larger in size, come with plenty of settings and options and can chop large quantities of meat at a time. They are also very expensive but, to run a profitable business it is crucial to note the return on investment, which in this case is huge. 
Commercial grinders save time and manpower and can help generate more money for eateries in high demand.
Mixer attachment meat grinders:
These are not a separate category of meat mincers, but are only an attachment to traditional mixer grinders. These are ideal for consumers who already own a mixer and do not want to purchase another machine. 
All the mixer attachment meat grinder does, as the name suggests, is improves the functionality of a mixer by a merely attaching an extra part in the machinery.
Benefits of a meat grinder over manual slicing:
Though owning a meat grinder may sound unnecessary, but it is one of the most places to invest your money into. As underestimated as it may seem, owning one of the above will definitely lift a big burden off your shoulders, both domestically and commercially. 
By mincing meat at home, one can save valuable time which would otherwise be spent in meat stores. Unlike buying meat directly from the store, one can be very sure that the processed meat is what it is, beef or mutton, and not a mixture of other various types of meats.
Conclusion:
The benefits are many, not to mention the quality of chopped meat that comes out of a grinder. Manually minced meat can never match up to this quality. Pork, beef, lamb or poultry everything can be chopped in these.
One can make a variety of meat dishes if there is no question of going through the trouble of chopping meat. In addition to these benefits, the possibility of contamination of meat caused in meat shops can be greatly reduced.
All in all, it is a good idea to buy and own one of these grinders in order to avail of these benefits. For a person accustomed to using a grinder can never go back to cutting meat by hand.