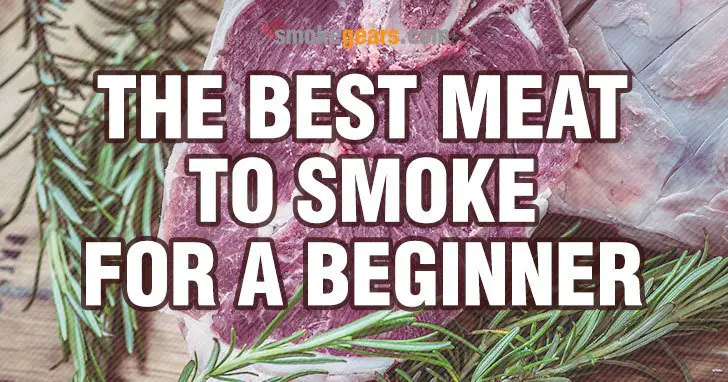 The Best Meat to Smoke for a Beginner
What you have been yearning for is to get the best smoker. And now that you have it, it is worth pondering over the kind of meat to smoke over it. 
But as a beginner, do you have any idea where to begin from? Worry less. If you are reading this article, we have some great ideas for you. Ultimately you will be able to choose the best meat you can smoke to the point of enthusiasm.
More...
Before delving into exact types of meat suitable for smoking by beginners, note that some aspects deserve utmost attention. For instance, cuts of meat that works with low and slow cooking. In this sense, fattier cuts are more appropriate.
This is because melting of fats causes connective tissues to break as you smoke. These meat types range from poultry to lamb including beef and pork. Straight away, let's look at different types of meat with such features.
Best Poultry to Smoke
Best Pork Meat to Smoke
Best Beef to Smoke
Best Lamb Meat to Smoke
There are numerous sections of meat and steaks you can smoke and grill out there. What we have mentioned above covers the convenience of both beginners and experts alike. Therefore, regardless of your experience in meat smoking, this guide is meant to simplify everything on your side.
As you gradually acquire mastery in meat smoking, you can graduate correspondingly and try out other meat sections and types. At some point, try out other sections including tenderloin steak and flank steak or indeed any other meat.
You'll realize that everything is simply amazing, if you have the passion for it. Never forget that mistakes offer great experiences. So you don't have to be too afraid of mistakes to try out. However, always strive to correct them as you explore smoking different types of meat.