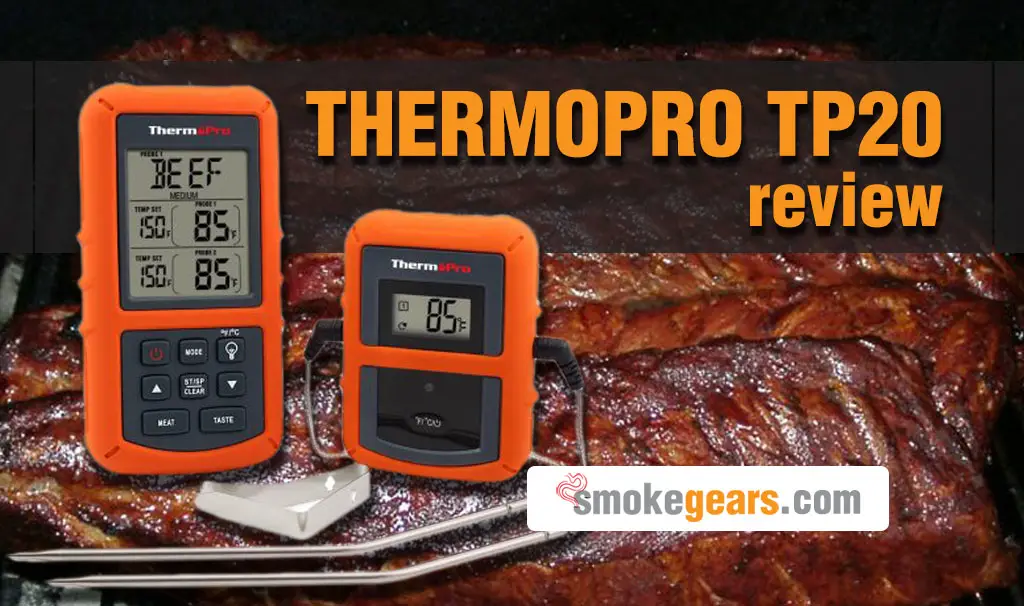 ThermoPro TP20 Review – Grilling Done Right
In this thermopro tp20 review we will discuss why the thermometer is ideal for new to novice grillers. In addition to being the smoker thermometer for even grill temperatures, the dual probe thermometer produces accuracy in reading, to ensure proper internal temperatures. Whether grilling on a smoker, electric grill, or an indoor setting, it is the best device for smokers, in terms of efficiency, ease of use, and navigability for the beginner griller.
ThermoPro TP20 Specifications:
What makes the thermopro tp20 a good option when choosing a thermometer? For starters, it is wireless thermometer. No need to stay hooked up to a device, as you can get accurate temperatures to your smartphone, even when you are away from your grill. 
The dual probe thermometer also allows you to gauge temperatures for two kinds of meat at once, and produces accurate readouts for both. You can monitor temperatures up to 300 feet away, and no syncing is required. The accurate adjustment and readout make this one of the best wireless meat thermometers you can find in this price range.
Pros:
---
A number of benefits make this a top choice for wireless thermometers available in the market today. First off, you get a lifetime warranty on the dual probe sensors. As the sensor can lose accuracy over time, if you are getting inaccurate reading (this shouldn't occur for several years) you receive a new sensor free of charge. In addition to this, the thermometer is:
Efficient for use. It has dual temperature readings, allowing you to grill meat, poultry, fish, and other game at the same time.
Easy to use. For those who are new to grilling, there is no guesswork involved as it pertains to using the therm

​

​

ometer. Simply place it in the meat you are grilling, choose the type of meat, and the sensor will alarm you when the ideal internal temperature is achieved.
USDA grade rating. It features 9 meat settings, and different cook options (med-rare, well done, etc.), allowing you to set the desired texture/finish, for any type of meat you are grilling.
It is compatible with indoor g

​

​

rilling, stoves, smokers, and electric devices.
The stainless steel probe is also capable of withstanding temperatures of up to 716 degrees F. So even if you accidentally leave it on the grill after use, you don't have to worry about it burning, or the sensors getting damaged. 
It also has a backlit LCD screen, allowing you to use it in darker conditions. So if you grill outdoors, or in darker areas, you won't have a difficult time reading the screen layout and information gauges.
Cons:
---
Of course there are a few drawbacks one should consider when investing in a new thermometer as well. Some of the cons which you should account for if you are considering this device include:
The wireless range is 300 feet, but this might be limited based upon surroundings (wifi signals) so you should account for this especially with outdoor grilling.
It is a pedestrian device in terms of upgrades. It is going to provide you the basics, and nothing more. If you want something super fancy, this might not be the thermometer for you.
There is no count down or up timer. It does inform you with a signal once the meat is prepared, but if you prefer setting timers, this might not work well for you.
Apart from these minor detractors, there aren't too many things you can say against this device.
User of ThermoPro TP20:
Anyone can use this thermometer. But, as mentioned above, it is pedestrian in its layout and in its features. So it is a great starter thermometer. If you are brand new to​​ grilling, or are a novice in smoking with a particular smoker, this is a great entry-level device for you to consider investing in. 
There is no guesswork, it is straightforward in design and in its use, and there are no complex features you are going to have to figure out, in order to get it working. Simply charge it up, and you are ready to go with the wireless system when you are grilling nearly any type of meat.
Best uses:
As it is a beginner or novice grilling thermometer, there are a few uses for which it is ideal. Among these are:
Indoor grilling in an oven or stove.
Outdoor grilling on an electric smoker.
Grilling more than one meat in your stove or oven.
The nice added bonus of the dual probe design does allow you to grill more than one type of meat at a time. The added benefit of being able to choose the desired finish (med-rare, rare, well done, etc.) is also a feature which allows you to prepare the same meat, for individuals who like to consume it at varying temperatures.
Although there is no typical setting for use, this is not the ideal product for the professional griller. It is best for those who are only smoking occasionally, wish to achieve the perfect taste and texture, and want to ensure the meat is properly grilled to a safe internal temperature for consumption. 
The fact that it is easy to use, and has a few beneficial design implementations allowing for some customization while grilling, is an added bonus which owners are going to receive, if they choose to invest in this affordably priced thermometer.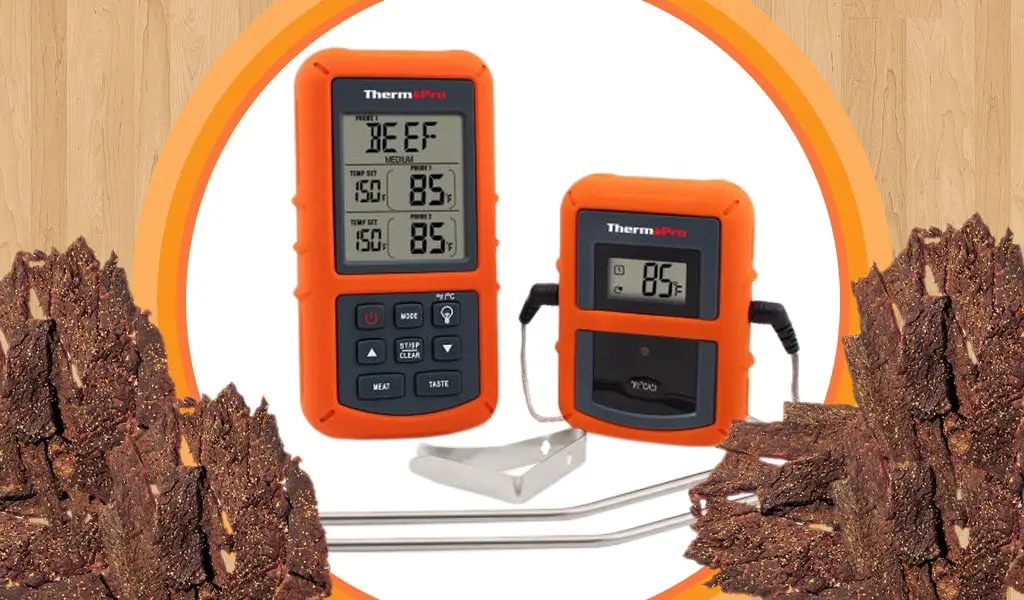 Conclusion:
The thermopro tp20 is a great tool for beginner to novice grillers. It not only affords you the opportunity to grill your foods from any heat element (grill, convection oven, stove, etc), it makes grilling easier for those who don't want to be stuck in the kitchen all day. 
Prep times are minimized, over/under grilling is minimized, and safe consumption is attainable with this little device.If functionality, ease of use, and affordability are atop your list of desirable features in a ThermoProwireless meat thermometer, look no further. 
In addition to being on the lower price spectrum, it is also simplistic in design and functionality, so there is no great learning curve or things you have to weed through to start using your new thermometer for grilling.